UK Spa Fortnight
By Jessica, April 18, 2010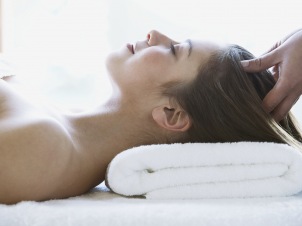 This year's UK Spa Fortnight kicks off on Monday 19 April and runs for just two weeks – until 3 May.
The Good Spa Guide and lastminute.com have come up with an amazing range of 2-for-1 spa deals for you – and they're only available during UK Spa Fortnight. Love spa-ing? Then UKSF2010 is your chance to try something new. What's watsu? Fangotherapy? Now's your chance to find out!
UKSF2010 is bubbling with offers from over 200 of the UK's top spas –including some of the most exclusive spas who don't usually discount.
With offers ranging from £25 for a spa day for two people, to a free second night at some of the UK's top spa resorts, there's a pamper package for every purse. Now you can afford to treat a friend – or split the cost and grab yourselves a bargain.
Participating spas include Champneys resorts nationwide, The Sanctuary, London and a range of quality spas across the UK.
For full details of all UK Spa Fortnight offers, visit www.goodspaguide.co.uk from 9am 19 April.
See you in the Jacuzzi!