Tri-Dosha
By Jessica, September 13, 2012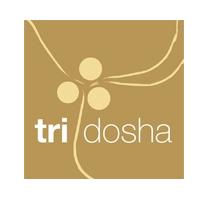 Tri-Dosha is a spa and skincare brand inspired by Ayurvedic teachings. They aim to promote a healthier way of living in all who use their products.
The brand's founder is a holistic therapist who studied Ayurvedic traditions extensively in India. She decided to bring the philosophy and medical approach of Ayurveda to the West in the form of a new product range, leading her to develop Tri-Dosha.
The name Tri-Dosha comes from the three 'doshas', or body types, as recognised by Ayurvedic teachings. Which products you use will depend on whether you are Vata – alert and energetic but burns out quickly; Pitta – skillful and bright but easily offended and with a tendency to be domineering; or Kapha – stable and patient, but sometimes run-down.
This reflects the brand's approach to promote overall spiritual wellbeing with their products as opposed to acting solely on the skin. They follow the belief that you should not put anything on your skin that you wouldn't be happy putting inside your body, therefore keeping products as natural and organic as possible. The brand does not use parabens, sulfates, or synthetic colours or fragrances.
Products include cleansers, scrubs, masks and creams for the face, as well as a selection of massage oils, bath and shower products and gift sets. All contain indigenous Indian herbs and aromatic blends which were historically used to treat everything from signs of ageing to emotional problems.
Tri-Dosha spa treatments offer alternative forms of massage, facials and scrubs using everything from herbal steams to silk gloves in the process. Their treatments and products are available from Solas Croi Eco Spa in Co. Wexford.