Training Tips for Flora Women's Mini Marathon
By Jessica, April 25, 2013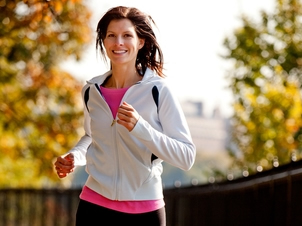 The Flora Women's Mini Marathon is fast approaching and women from all over Ireland are training to raise vital funds for charities in need. The 10k run will take place on Monday, 3 June, 2013.
A combination of healthy eating and a good training regime will help get you to the finish line.  Stay motivated and train with friends for inspiration.
Spas.ie has put together a handy preparation guide ahead of the big day. Regardless of your fitness levels, remember to pace yourself and enjoy the day.
Training Sessions
Hit the road         Aim to train (walk, jog or run) at least 3 or 4 times a week.
Training log          Keep a diary – record your daily mileage and times.
Speed                  Focus on your pace once a week,  running faster in shorter times.

Strength              Include steep hills in your training regime.
Distance              Long runs at a comfortable pace will help increase stamina.
Increase              Intensify your training sessions every week by 10%.
Mix it up             Try different physical activities like yoga or spin classes.
Music                  Upbeat music while training will help keep you motivated.
Listen                To your body – if you are tired take a break, your body needs rest.
Check out Flora Mini Marathon for more information about this year's marathon, and good luck on the big day, Spas.ie will see you all there. Are you taking part? Tell us what charity you are raising money for?