Top 5 Stress Reducing Spa Treatments
By Caroline Quinlan, July 16, 2019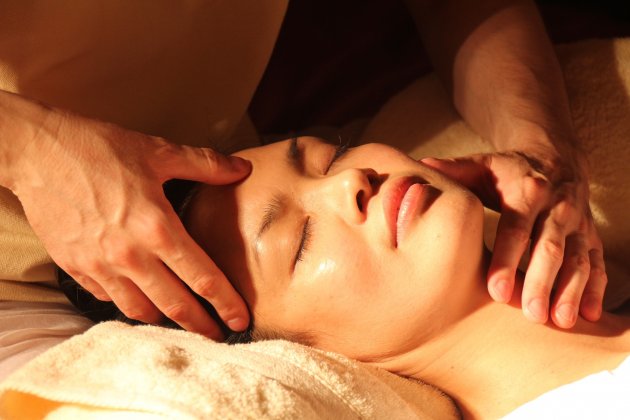 Are you suffering from stress? You are not alone over 38% of people in Ireland suffer from stress daily.
In today's busy and demanding world the sanctuary of the spa is even more relevant than ever as we see and feel the effects of stress on our bodies and minds. If you are looking for ways to help ease the symptoms of stress a spa break might be just what you are looking for.
A spa is a place of tranquillity and calm where no phones are allowed and you can tune out of the everyday and immerse yourself in relaxation. In your fluffy robe, you can swan around at your ease and enjoy a wide selection of treatments specially designed to lower stress and nurture the spirit.
In this world of hyperconnectivity, people are now looking at their phones on average of 57 times a day and that's no surprise with work alerts and emails coming through daily, along with a constant stream of social media. Balancing life and finding time to relax has become more challenging and it's taking its toll on both our physical and mental health. If this sounds all too familiar then some spa treatments could help in getting you back on track to finding your inner zen!
1. Aromatherapy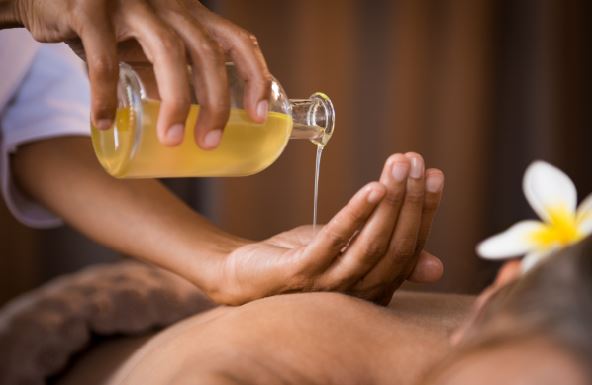 Awaken the senses with a heavenly aromatherapy massage which uses a potent blend of essential oils extracted from plants which have a powerful balancing reaction on the body. Aromatherapy induces feelings of balance, calm or energy depending on the blend used. Your spa therapist will help you in finding the right blend for your needs.
2. Reflexology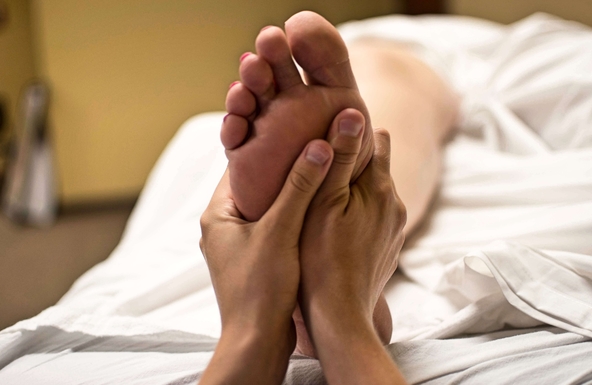 Reflexology stimulates over 7,000 nerve endings on each foot to evoke a feeling of total calm and balance. The technique works on precise points called reflexes, these points correspond to various organs and systems within your body bringing an overall feeling of well-being and balance, not to mention complete relaxation!
3. Facial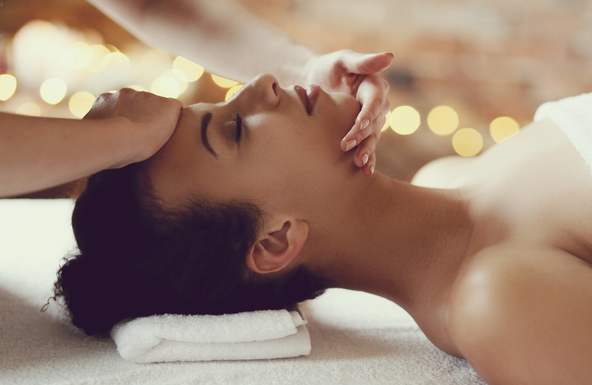 A facial combines product applications through a set of relaxing movements while using beautiful aromas and massage to really transport you to complete bliss! Spa products are always based on ingredients and science that gives you amazing skin results but at the same time, you enjoy a full sensory experience. Your spa therapist will be able to give you the appropriate skin care advice and homecare to extend treatment results when you get back home.
4. Deep Tissue Massage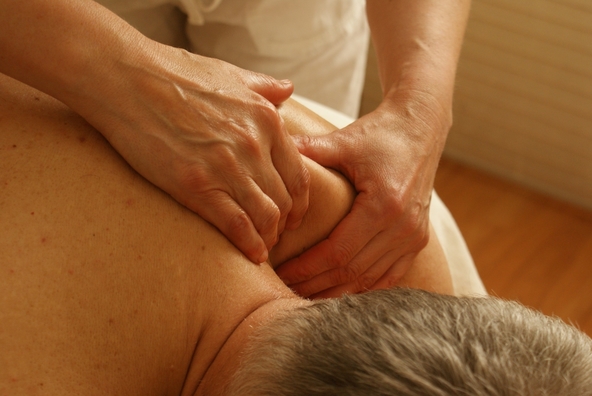 An intense massage that manipulates the muscle tissue with deep movements to work out tension nodules and knots. This massage is perfect for areas of aches and pains and stiff achy joints, while you might feel a little tender after the treatment you will be a new person in the days that follow as the build-up of stress and tension washes away along with toxins moved and drained during the treatment. Deep tissue massage is popular with anyone who plays regular sports or those with old sports injuries to help keep the muscles in condition and improve mobility.
5. Indian Head Massage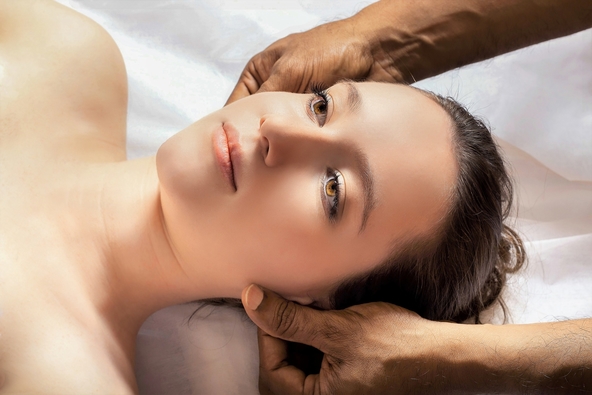 This ancient ayurvedic massage technique is a physical and spiritual treatment that leaves you feeling lighter in your spirit as it lifts away your tension. Working over the scalp area, through the hair, over the face, neck and shoulders it hits all the common stress points. If you suffer from tension headaches, migraine or sinus problems this is the massage for you! Indian head massage can be done while fully clothed while sitting in an upright position and generally takes between 30-45 mins so it is also popular with those new to the massage experience.