Tips for Planning a Romantic Spa Weekend
By Jessica, February 5, 2011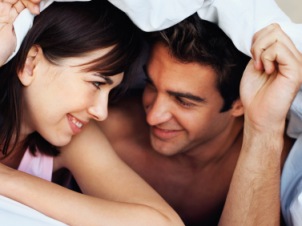 Romantic weekends away are perfect for any relationship, whether you're still learning about each other or remembering why you fell in love in the first place. We've listed some of the best ways to add that extra sparkle to your loved-up break, whether at a destination spa or hotel.
Romantic Location
Venture out of your home county and try a remote destination with a breathtaking landscape, or a tranquil seaside setting for long walks on the beach. For quiet weekends spent focusing on each other, quaint accommodation just outside the larger towns or cities is perfect for shutting out distractions while keeping some activities and restaurants nearby.
Couples' Suites
Some of the more luxurious destination spas in Ireland have dedicated Couples' Suites where you and your loved one can spend the entire day in seclusion from other spa customers. Therapists will come to the suite for your treatments so you don't have to go anywhere, and in between you can enjoy each other's company over specially prepared meals or by cosy fireplaces.
Unisex Lounges
A common complaint among those who book a spa weekend for themselves and their partner is that they see very little of each other if opting for different treatments. The best way to make up for this is spending time together in a spa's relaxation room in between treatments, just make sure to ask ahead if both men and women are welcome. The same goes for some saunas and steam rooms, check ahead that there isn't a single-sex policy.
The Small Touches
If you are staying in a hotel, see if they have any optional romantic touches to add to your room ahead of arrival. For a small charge, some will sprinkle rose petals on the bed, leave chocolates on the pillows, or even have a chilled bottle of bubbly waiting for you both. If your budget allows for it, you could also upgrade to a suite with a private Jacuzzi bath if there is one available.
Make Reservations
The last thing you want is to arrive at your destination to discover that there is nothing to do or everything is fully booked. Make a few calls before you go to see what's on offer and put in some reservations, whether they be for spa treatments you know he or she will love, a romantic dinner in a popular restaurant, or a surprise activity like horse-riding or a couple's carriage trip around the locality. Your loved one will be more than impressed that you put so much thought into the break.
For more inspiration on Romantic Spas, check out our full list of Spa Packages for Couples here. But if you would rather trust your better half's judgement on these options then try a Spas.ie Gift Voucher and let them plan a weekend exactly to their taste.