This Product Will Clean Your Makeup Brushes With No Effort
By Therese, July 21, 2017
MuMe Solid makeup brush cleanser is an Irish product that is the perfect for cleaning your makeup brushes. It makes the dreaded task quick and easy. This fabulous product uses 100% natural ingredients and no harsh chemicals so is kind to your brushes and perfect for sensitive skin. The Kaolin clay gently removes your makeup and germs from your brushes while the goats milk keeps the bristles soft so no worry of damaging your brushes.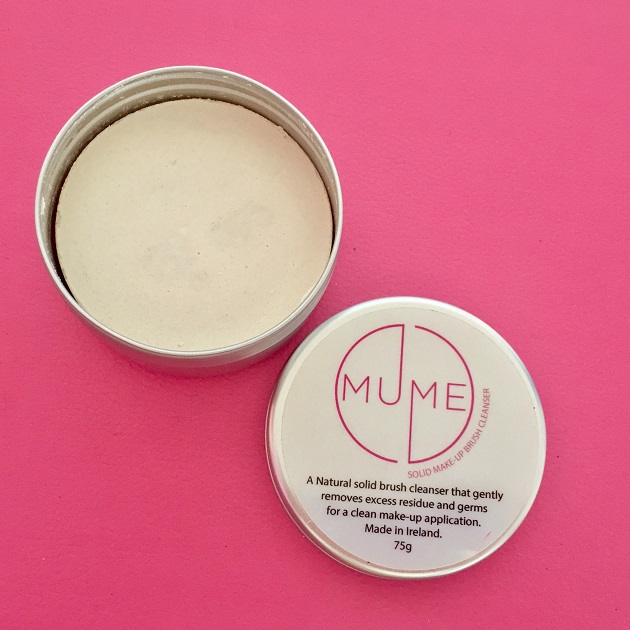 What I love about this product is that it comes in a convenient 75g tin so it's nice and compact and can easily be brought away on holidays. As its not a liquid it means no spills so its perfect for popping into your bag.
It also is so simple to use. All you have to do is wet your makeup brush with warm water and swirl it around the cleanser until it creates a creamy texture. The cleanser inside moves with the brush, which means hardly any effort when cleaning your brushes.
Continue to swirl the brush in the palm of your hand, rinse with warm water and repeat until your brush is clean, but with this product it won't be long. See my before and after pictures below, its incredible.
Before using the MuMe makeup brush cleanser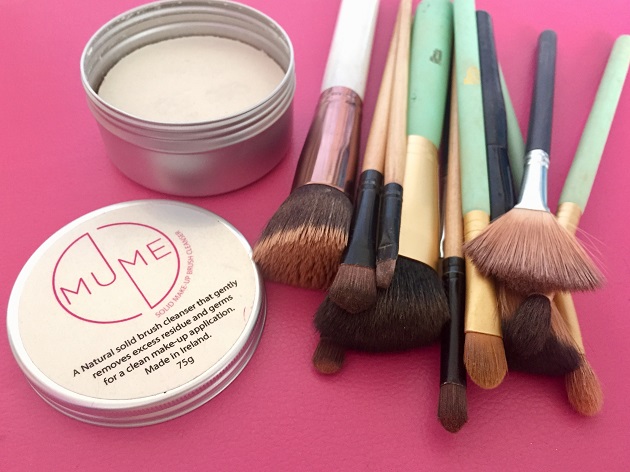 After using the MuMe makeup brush cleanser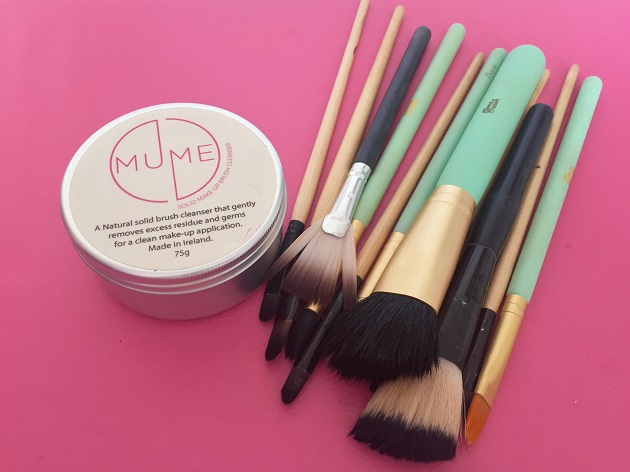 Cleaning your makeup brushes is so important to get rid of the bacteria but also to get that flawless finish when you've completed your makeup look. Now is the perfect time to purchase your makeup brush cleanser as MuMe have launched their website MuMe.ie and are currently offering 50% off to anyone who uses it, while stocks last.