This Makeup Brand Ticks All The Boxes, Especially This Festival Season
By Therese, July 28, 2017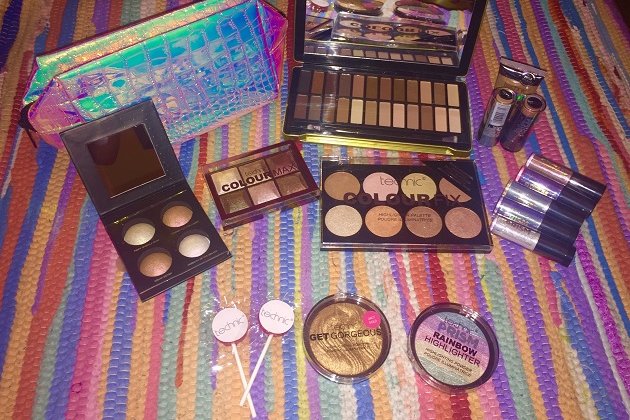 Technic is an award winning, cruelty-free makeup brand based in the UK but can be bought from a variety of stockists, including online. Technic's products range from primers, to foundations, powder, highlighters etc to makeup accessories, everything you can think of to get that flawless look. Technic strive to create products of excellent quality, current and most importantly keeping the customer happy.
Technic Cosmetics kindly sent me some of their products to try, including their new Prism Range. I love arriving into work and receiving such a lovely package. I was excited to try as I have previously used some of their products and thought they were great.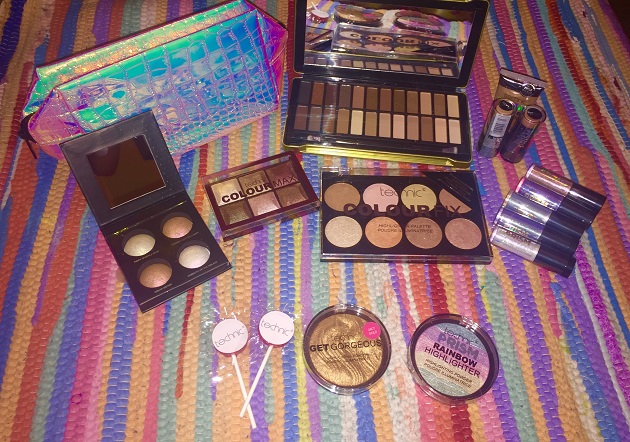 When I opened the package I was overwhelmed with how many products I was kindly sent. The package contained eye shadow palettes, eye shadow creams, lip glosses, highlighters and a gorgeous vibrant makeup bag to put all these beauties in.
The 3 eyeshadow palettes I was sent were just gorgeous. The largest palette which is known as "Technic Eyeshadow Treasury" had every neutral colour you could think of. It is the perfect palette that can take you from day to night. It contains 24 shades which include your everyday neutrals to your shimmery shades and dark black for that smokey eye. It also comes with a double ended brush which perfect for applying and blending. The shades offer great pigmentation and really last the day.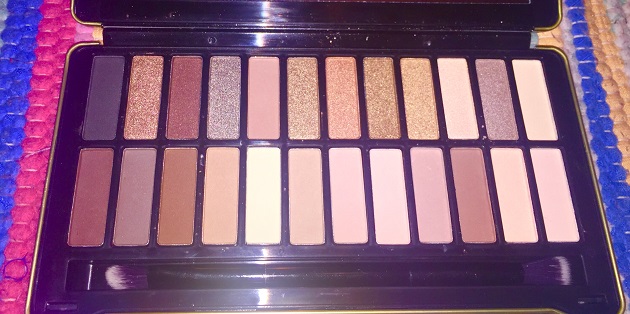 The next palette I was sent was smaller containing 6 shades but were just gorgeous and perfect to get that shimmering eye. The "Technic Colour Max Baked Eyeshadow Cappuccino" contains 6 shades and I really think they are just fabulous. The shadows were beautifully pigmented and the combinations of the warm rose gold and burnt browns work so well together.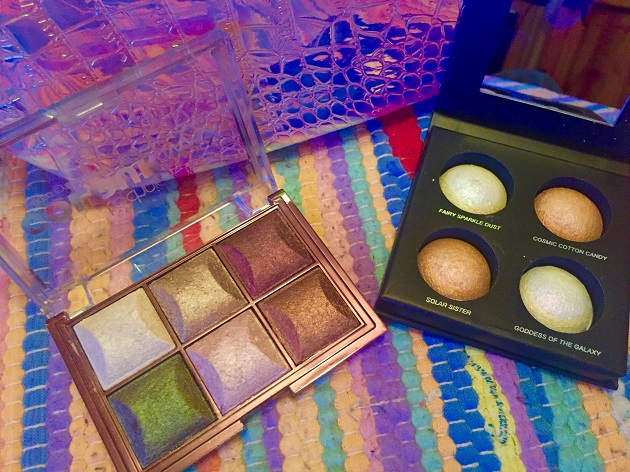 If you're like me and love a bit of highlighter then you will just love these. I feel no look is complete without a nice bit of shimmer. My favourite of the highlighters was definitely the "Technic Get Gorgeous Highlighter-Bronze". The glistening gold pigment really just had me. It is perfect on a sunny day or if you're heading away on holidays to get that golden goddess look.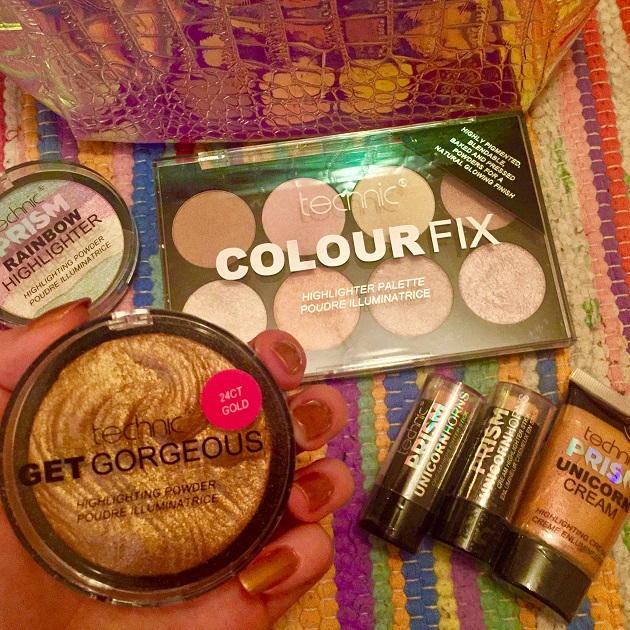 The next highlighters I got came in a palette of 8 so it is ideal for mixing up your look and is so versatile. Depending on the look you are going for or the intensity of highlighter you want this palette is perfect as you have so much choice. All the highlighters has a gorgeous shimmer finish so brings a bit of glam to your makeup look.
During festival season you can be more daring and out there with your makeup so Technics new Prism range is perfect for this. The products I tried from the Prism range includes the Rainbow Highlighter, Unicorn Cream, starry eyes and Galactic Gloss. This range is just so fun and colorful and really gives you a chance to play around with your look.
The Rainbow highlighter looks daunting as a lot of us are scared to experiment when we see colour but this highlighter is so fun as it gives an incredible high shimmer finish and is so versatile as can be used on the face and eyes.

The next highlighter I tried from the Prism range was the Unicorn cream, it has such a unique name and really is a great product. I love gold shimmering tones so this highlighter ticked all the boxes. It comes in a tube so is easy to get the amount of product you need and as it is a cream it gives you a lovely dewy finish.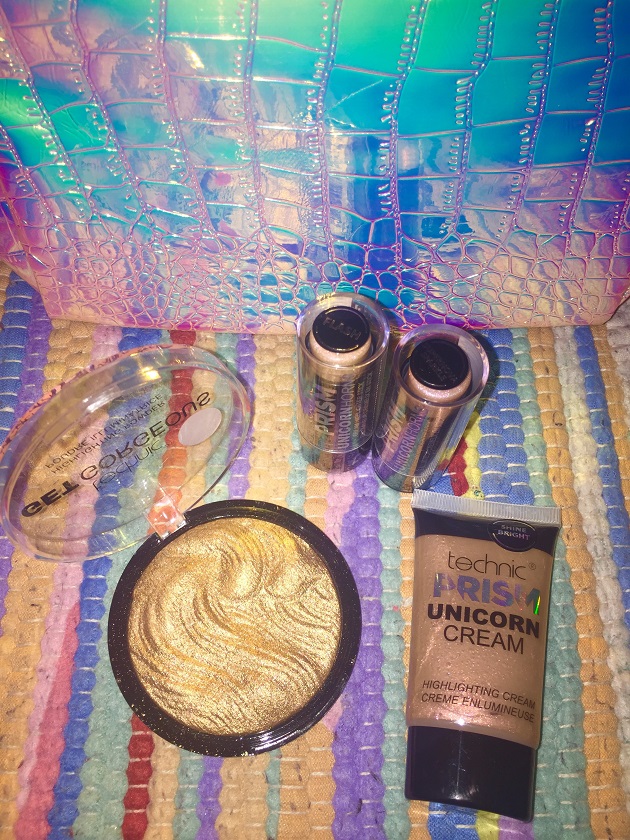 The last products I tried from the Prism range were the starry eyes eyeshadows and Galactic Gloss, even the names scream fun. The starry eyes products are so easy to apply as they come in a cream formula so give you that dewy finish. You can use them by themselves or use on top of your eyeshadow to give a more dramatic look.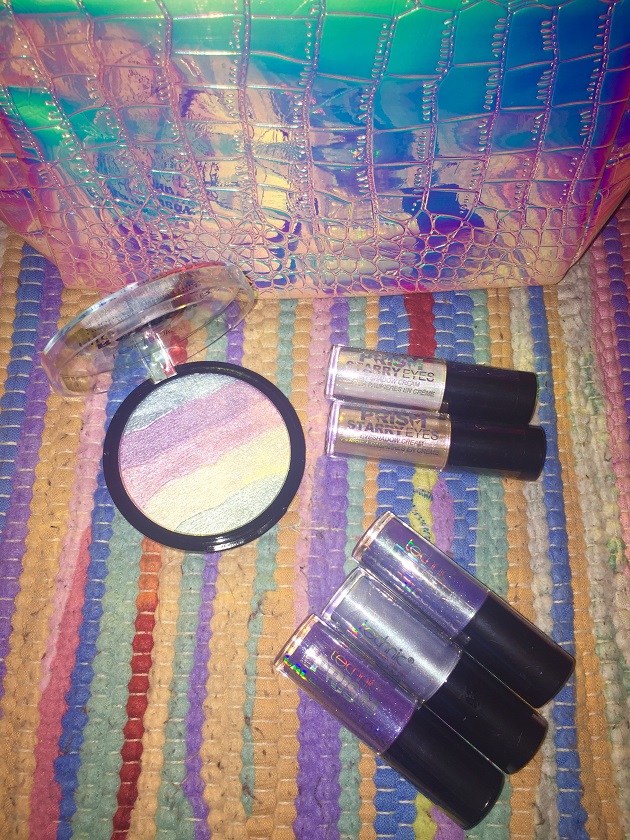 The Galactic Gloss come in 3 fun pastel tones which might scare some people but if you do a neutral eye you can do a more dramatic lip. If you want to ease yourself into wearing bold colours why not wear the Galactic Gloss over your plainer lipstick so it won't feel as daunting.
Technic Cosmetics are such good quality and so affordable. Their range is so versatile and have products for every occasion as they offer makeup for everyday and your more dramatic night time look. Technic Cosmetics are available from a variety of stockist which can be found here: http://techniccosmetics.com/where-to-buy/