The Feldenkrais Method
By Jessica, November 17, 2011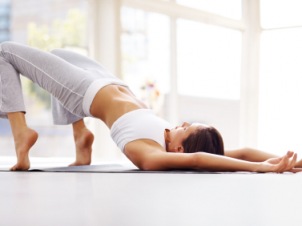 The Feldenkrais Method is a form of somatic – or body – education. It aims to restore synergy and balance to both body and mind through small, gentle movements and heightened awareness of our extremities.
The technique originated in the 1950s, with a scientist who began to explore the links between movement and consciousness following a knee injury. In the course of his research he studied subjects including anatomy, physiology, child development, movement science, evolution, psychology, and various somatic and awareness practices.
The practice that he developed as a result – the Feldenkrais Method – is a sequence of movements combined with increased concentration and breathing techniques. The thinking behind the method is that health is founded on the effortless function of the body and mind in perfect cohesion.
Classes in Feldenkrais are held in either a group or one-on-one format. Those in which a number of people are in attendance are referred to as Awareness Through Movement, while individual sessions focus on Functional Integration.
Both approaches aim to re-educate the brain in the ineffective but habitual ways it moves the body. This is done by practicing movements either independently in group classes or with the physical assistance of the instructor in individual Functional Integration.
Movements are usually based around a sitting or lying position and are not intended to be strenuous in any way. Regular practice promises to improve co-ordination, balance and physical and emotional well-being, as well as alleviate pain, improve flexibility and instill a feeling of lightness.
The method is used by those suffering from nearly every kind of injury, discomfort and general aches and pains, as well as assisting athletes, dancers and musicians in control and co-ordination. Feldenkrais is suitable for people of all ages and fitness levels and is available around the country.