Summertime Spas
By Jessica, August 9, 2022
Take advantage of the warm summer days to explore spas beyond their treatment rooms.
Many of Ireland's top spas feature serene outdoor facilities that are simply made for enjoying at this time of year. Take in idyllic views from tranquil terraces, refresh your body and mind in outdoor pools and soak up the best that nature has to offer in open-air seaweed baths.
We've compiled the best outdoor activities, amenities and settings at Irish spas so you can make the most of the summer weather on your next weekend break or afternoon escape.
Spas with Outdoor Pools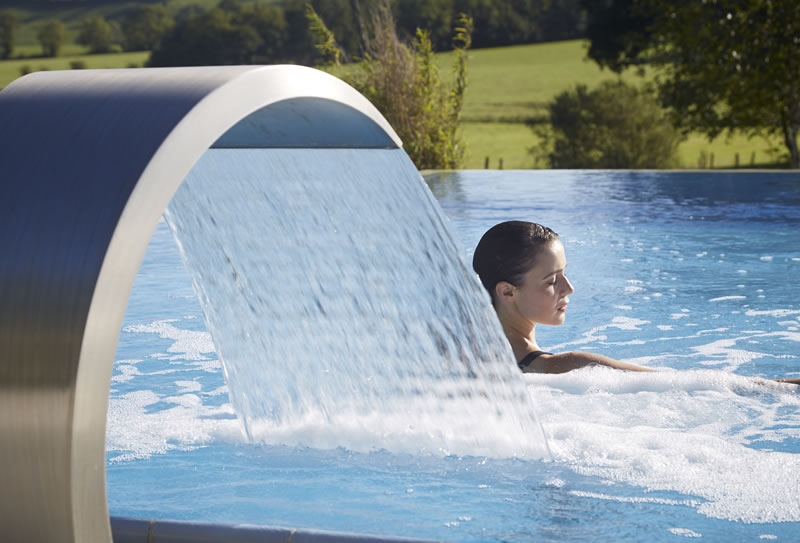 On warm summer days, there's nothing quite like a refreshing dip in an outdoor pool. Cool down and revitalise the soul as you float under open skies. Ireland is home to stunning aquatic spas that boast everything from lakeside infinity pools to heated hydrotherapy facilities.
Irish sun not quite shining? Not a problem at one of the many spas with outdoor hot tubs. Soak up some extra heat while you take in the scenery and watch the steam rise around you.
Check out 11 spas in Ireland with outdoor pools and these spas with outdoor hot tubs for your next summer break.
Spas with Beaches Nearby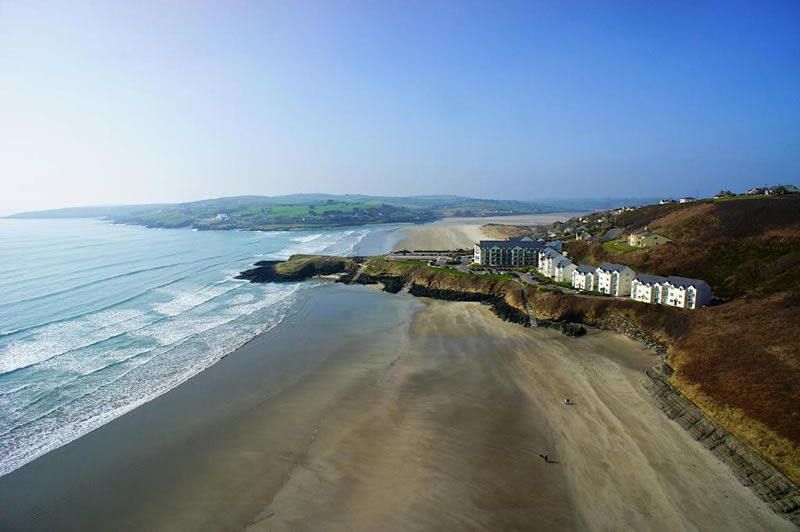 Ireland's coastlines are world-renowned for their beauty and variety. From the stunning rugged cliffs of the Wild Atlantic Way, to the soft sands of the south east, there's always a new spot by the sea to explore.
If visiting one of Ireland's beach spas, you'll have the added pleasure of bracing sea swims and refreshing coastal hikes between treatments. For even more adventure, try your hand at activities like kayaking, windsurfing or outdoor yoga. Many hotel spas by the beach can arrange classes or equipment rental for you.
Take your next day at the seaside to a new level of relaxation at one of Ireland's spas by the beach.
Spas with Onsite Golfing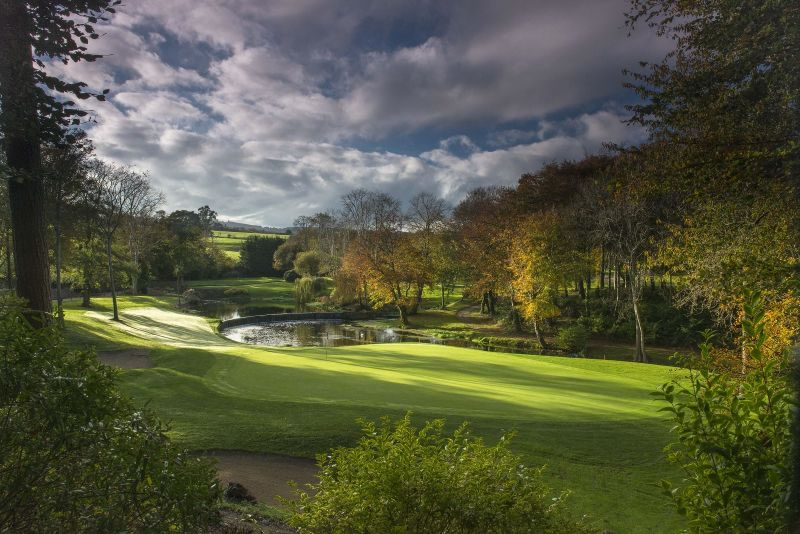 Ireland's selection of spa hotels with onsite golf courses is impressive. This popular pastime is perfectly suited for long, warm summer days, and combining a round of golf with some downtime at the spa might just be the perfect break from everyday life.
Golfers of all levels can find a course to suit their abilities at one of Ireland's many resorts, and most offer classes for those who are new or improving their swing. Follow up with a replenishing sports massage, or share a sauna session with your companions as you review your day's game.
If this sounds like your dream summer's day, you'll be spoiled for choice with these spa hotels with golf onsite.
Spas with Hiking Nearby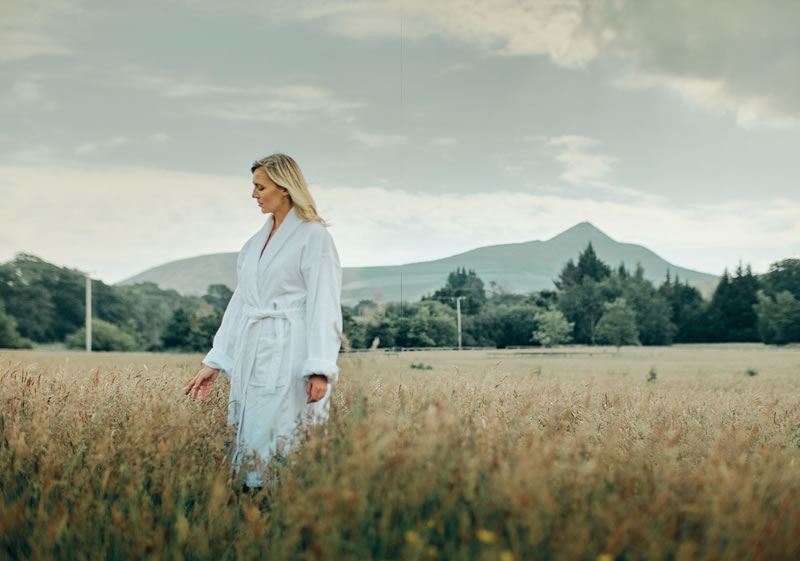 Exploring the great outdoors on foot provides a sense of freedom and a chance to reconnect to the natural environment around us. Our little island is home to a vast number of green spaces, hills and trails – the hard part is choosing just one.
Many of Ireland's spas are set in the heart of breathtaking countryside and lush private gardens with meandering walking paths. Bring your hiking boots or borrow a bike and set out for a little pre-treatment exploration. By the time you return, you'll be more than ready to sink into a jacuzzi or stretch out for a well-deserved foot massage.
Discover spas that have walking and hiking trails on their doorsteps.
Spas with Outdoor Areas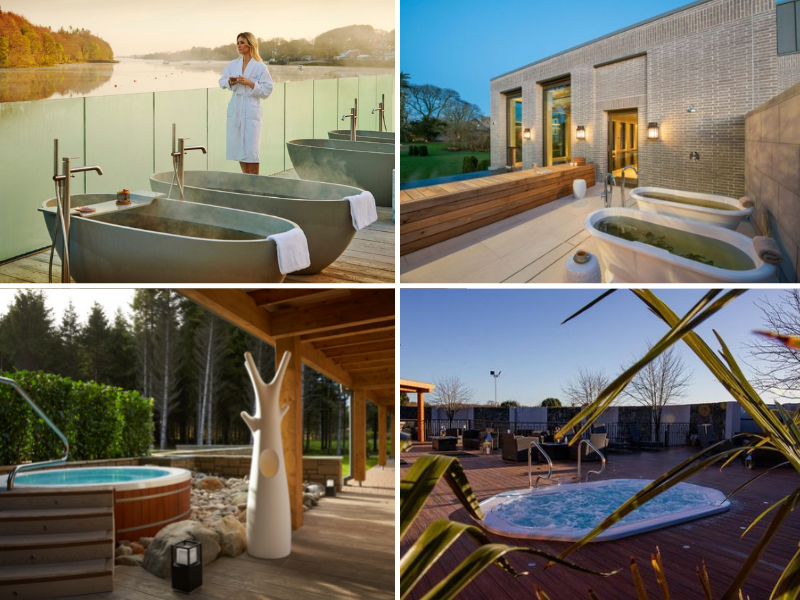 Some spas clearly feel more optimistic about Ireland's annual weather prospects and have gone the extra mile to offer dedicated outdoor areas ideal for slumbering summer days. To keep our list short, we're just going to mention the following four.
The Chill Spa at The Ice House features an outdoor spa terrace with views over the River Moy and across to Belleek Woods. Here, you can relax with some green tea, take a dip in the sunken jacuzzi or let your stress melt away with an outdoor seaweed bath.
Spa goers at Revas Spa at the Fitzgerald Woodlands can slip outside between treatments to the beautiful outdoor relaxation veranda. Complete with elegant sun loungers, guests can take in the surrounding views before basking in the outdoor hot tub.
Discover the pleasure of spa-ing al fresco at The Spa at Cashel Palace, where outdoor seaweed baths offer views over the idyllic gardens. After a therapeutic soak in the tub, let the last of your worries float away in the outdoor swimming pool.
Admire forest views from the outdoor hot tub at Aqua Sana Spa at Centre Parcs before returning to the poolside sun loungers. Breathe in the fresh forest air and feel the sun on your skin in this expansive outdoor space.