Spring Tides at The Chill Spa: Empowering Women through Menopause
By Bláthnaid King, April 10, 2023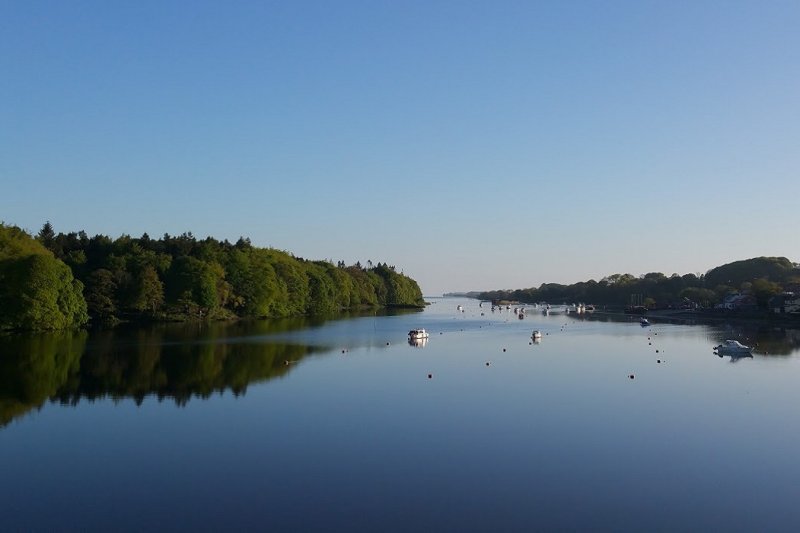 Nestled against the backdrop of the River Moy, the luxurious Chill Spa at the Ice House Hotel is focused on empowering women through every stage of life this May.
On Thursday, May 4th, 2023, the spa will host a special event for women facing menopause. Guests will enjoy a three-course lunch and then participate in talks and a Q&A session. The discussions will be led by Gráinne Seoige, Catherine O'Keeffe (the Wellness Warrior), and VOYA representative Teresa Dalton. These engaging sessions will take place in the brand-new River Relaxation Room, which offers stunning views of the River Moy.
The talks will focus on the growing conversation about menopause, addressing the struggles, challenges and shared experiences that women have surrounding menopause and women's health. As part of the discussion, they will also share their experience with the Chill Spa's balancing VOYA ritual as part of menopause management.
Discover the Soothing Power of the Balancing VOYA Ritual
The ritual uses aromatherapy oils to provide a soothing massage on the back and tummy, as well as a foot reflex massage to help you unwind. In addition to treating the body, the balancing VOYA ritual offers a hydrating facial. This facial enhances your skin's natural glow and soothes irritation, resulting in a cool and calm sensation. The ritual also features a blissful scalp massage, perfect for quieting a busy mind.
VOYA's skincare and body care products are organic, boasting extracts of wild seaweed. This seaweed is sustainably hand-harvested from the pristine waters off the Atlantic coast of Ireland. These high-quality ingredients make the products extremely gentle and kind to all.
Embracing Change: Navigating Menopause at the Chill Spa with Empowered Speakers
Gráinne, who is an active speaker in the area, is an exciting lead for an afternoon of discussion, having recently produced and presented Meanapás: Meon Nua, the acclaimed documentary on menopause in Ireland. In the programme, Gráinne examined the various challenges and stigmas associated with menopause, speaking directly with women who've experienced them.
Complementing Gráinne is Catherine O'Keeffe, a Menopause Coach, Menopause Workplace Consultant, founder of Wellness Warrior, and creator of the Menopause Success Summit. An active menopause advocate in Ireland since 2008, she has helped hundreds of companies choose support over silence, including Workday International, StateStreet, Department of Health, Sainsburys, and Microsoft. Having published her bestselling book, All you need to know about menopause, Catherine is on a mission to shatter the taboo, for good.
The third speaker, Teresa Dalton, has over 15 years of wellness and skincare experience and a deep breadth of knowledge on using skincare and wellness practices to benefit every stage of life. Teresa will discuss the benefits of specially designed treatment journeys, touching on the benefits of seaweed and VOYA's story of innovation, integrity, and respect for the sea.
An Unforgettable Day of Wellness at the Ice House Hotel
Guests are invited to arrive at 12:30 pm on Thursday, May 4th, where they will be greeted with a welcome drink before diving into the delightful three-course lunch and wine pairing. The talks and Q&A session will commence afterwards, extending into the late afternoon. 
Whether you're interested in dropping by to engage in exciting conversations or considering a longer stay in one of the Ice House Hotel's luxurious contemporary rooms, this event promises a day of relaxation, empowerment, and valuable insights on women's health and wellness during menopause. Don't miss this unique opportunity to connect, learn, and rejuvenate.
Tickets are priced at €35 and can be bought through EventBrite here.