Sports Massage
By Jessica, January 4, 2008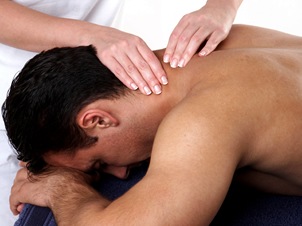 Sports Massage is a specialised form of physical therapy that works to relieve the stress and tension that builds up in muscles during physical activity. Sports Massage is believed to play an important part in aiding recovery and enhancing performance. After a strenuous sports event, Sports Massage can help to drain away fatigue, relieve swelling, reduce muscle tension, promote flexibility and prevent injury.
Each type of sport uses different muscle groups and has different demands on players and athletes. There are four types of Sports Massages;
Pre-event, directed at the parts of the body that will be exerted the most
Post-event, given shortly after an event, to relieve stressed body tissue
Restorative, during training to reduce risk of injury and improve performance
Rehabilitative, to relieve pain of injury and repair torn tissue.
The three main techniques of Sports Massage are effleurage, petrissage and frictions. Effleurage is a preparatory background massage, petrissage involves specific tension releasing work on the body, followed by friction for deeper exploratory purposes.
A Sports Massage is a good choice if you have a specific problem such as a painful knee from running, for example. If sports problems are ignored and allowed to become worse, they will hinder an athlete's rate of improvement and cause performance to suffer. Sports Massage is the most effective natural therapy to release muscle tension, restore muscle balance and avoid injury caused by overuse.
The physiological and psychological benefits of massage make it the perfect companion to a complete sports program. Sports Massage is a blend of Swedish massage and Shiatsu and should only be administered by a professional who has a deep understanding of anatomy, physiology and in particular the muscular and skeletal systems.