Spas.ie's Most Searched for Spas 2012
By Jessica, January 8, 2013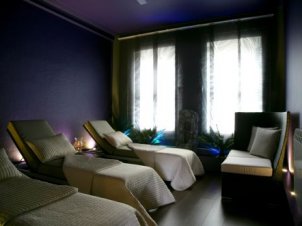 Spas.ie is pleased to announce our top ten most searched for spas of 2012!
Many of the spas who made the list have been firmly in the top ten since we released last year's statistics, but there were also a couple of newcomers in 2012. Mandala and The Spa at The Four Seasons both made appearances for the first time. In fact, there were more Dublin spas than ever in the list for 2012, with a grand total of five destinations in the capital making the list.
The most popular spas on the site from the past year are as follows:
1. Buff Day Spa, Co. Dublin
2. Senses Day Spa, Co. Dublin
3. Mandala, Co. Dublin
4. Spirit Health & Beauty, Co. Waterford
5. Tonic Health & Day Spa, Co. Dublin
6. ESPA at The Ritz-Carlton, Powerscourt, Co. Wicklow
7. Sam McCauley Beauty Salon & Say Spa, Co. Waterford
8. The Spa at The Four Seasons, Co. Dublin
9. Rainforest Day Spa, Co. Wicklow
10. Rain Spa & Wellness, Co. Limerick
Does the list reflect your top spas of 2012? Tell us who your favourites were in the comments!