Spas.ie's Favourite Products of 2014
By admin, January 20, 2015
Before we invest in all the new trends and products of 2015, let's take a moment to look back on our favourite beauty, skincare and wellness products in 2014. When it comes to indulging in a bit of pampering D.I.Y style, these were the stand-out products that we just couldn't get enough of.
Fuschia Mineral Foundation Powder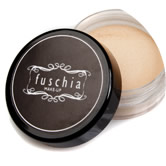 This Irish brand's mineral foundation is everything you want in a mineral powder. It spreads really evenly, unlike some mineral powders which leave you with a cakey look, and it lasts all day. A completely natural product that will adapt to your skin tone, this powder leaves a lovely healthy glow and feels really lightweight on the skin. A 5g pot can be purchased on Fuschia's website for €26.
Skinician Advanced Time Delay Day Cream SPF15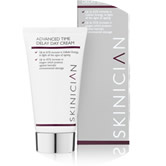 We actually only tried this brand after it was announced as 2014's Best Facial Moisturiser  by The Irish Spa Awards and we have to say, it lives up to the title.
It's light texture spreads really easily on the skin but delivers big results. A noticeable glow and a smoother complexion were the biggest benefits we saw. It's available to buy in selected Harvey Nichols stores, spas and salons around the country.
Lucy Annabella's Niaouli & Lavender Aromatic Candle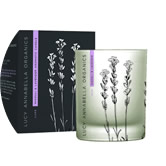 If ever there was a scent from heaven, this is it! Lucy Anabella is new Irish company based in Tyrone, and I think we struck gold when we came across their range of organic products.
Made from the essential oils of Lavender and Niaouli, soya wax and a cotton wick, this glorious scented candle is the ultimate aroma for relaxation. Retailing at €37 on the website, this is one that you simply have to try out.
Green Angel Sunrise Body Exfoliator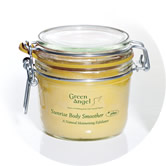 With a host of natural ingredients like lemon, grapefruit, argan oil, Irish seaweed extract and salt, this exfoliator will completely revamp your skin. It's our go-to product for getting rid of that last bit of fake tan that just won't budge, not to mention it took home Best Exfoliator at The Irish Spa Awards. The fresh fragrance is like packaged sunshine in a jar, well worth the value of €30.
Aussie Miracle Dry Shampoo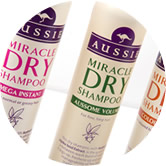 When it comes to taming the mane, this beautifully aromatic dry shampoo is a complete life saver. What sets this dry shampoo above the rest is that it doesn't leave that clammy, hard-to-comb-through texture in the hair and it's not going to break the bank at just €5.99 per 180 mls.
Kinvara Skincare Absolute Cleansing Oil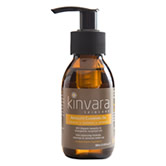 An award-winning cleanser free from preservatives, emulsifiers and other agents that strip the skin of it's own natural oils. Because the ingredients consist only of therapeutic essential oils, this cleanser won't dry out your skin. In fact, it almost doubles as a nourishing moisturiser. 100% plant based, it's the most skin-friendly cleanser we came across in 2014 hand's down. You can buy it on Kinvara's website for €20.
SmartPolish Nail Varnish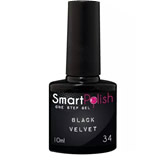 To put it simply – an extensive range of colours, great staying power and a glossy finish made SmartPolish our favourite gel nail varnish brand this year.
With no need to apply a base coat or a top coat, it's convenient, effective and oh so pretty. We first noticed it when it was featured on Xposé and although it was designed for beauty professionals, we managed to get our hands on some!