Pregnancy at the Spa: Expert Advice
By Bláthnaid King, October 28, 2022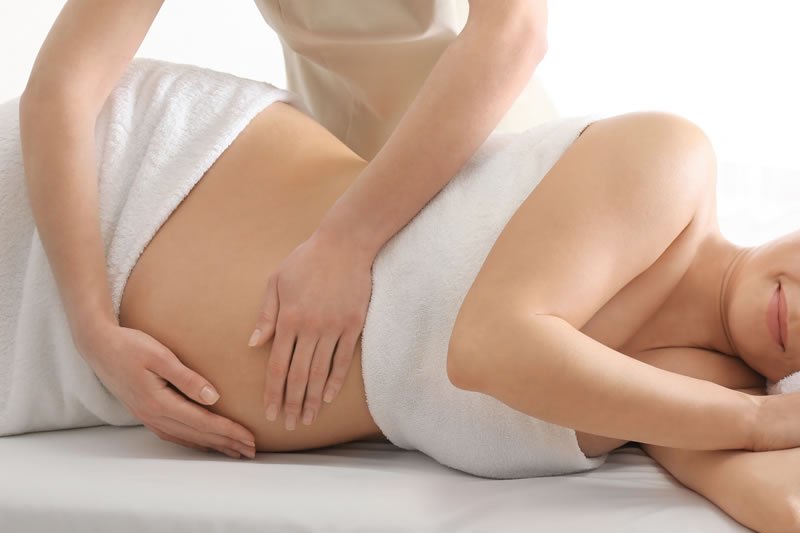 Pregnancy can be tough on your body, which means that treating yourself with extra kindness during this special time is a must-do!
A good pregnancy spa treatment can make the world of difference by reducing discomfort, providing space to relax and improving your overall wellness.
Spas across Ireland provide a variety of unique treatments for mums-to-be. We've put together this guide to answer common questions about visiting spas while pregnant, and we've highlighted some of our favourite spas that offer safe and comfortable pregnancy spa treatments.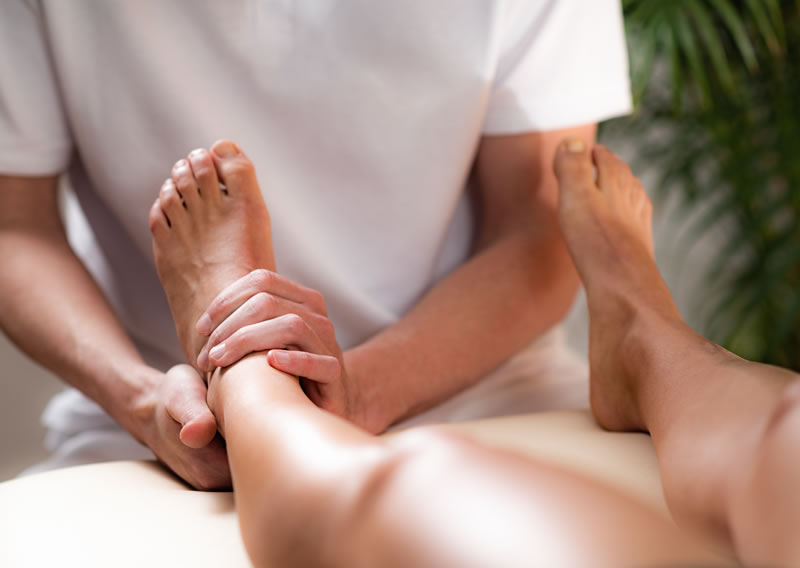 Why spa during pregnancy?
Your body and energy go through a lot of ups and downs during pregnancy, so it's important to take special care of yourself. Visiting the spa during pregnancy can relieve physical and emotional stresses, all while alleviating some of the normal discomforts of pregnancy.
As Adrienne Stewart, Director of Rainforest Spa, Enniskerry, Co. Wicklow, puts it, "You cannot pour from an empty cup. Take care of yourself first."
The big benefits of a pregnancy spa day include:
Helps to reduce stress.
Provides relief from headaches.
Decreases back and muscle pain.
Aids in better sleep.
Encourages better lymph and blood circulation.
As with most activities during pregnancy, it's best to first speak with your healthcare provider before taking part in any spa or beauty treatments. In most cases, pregnant women can experience a range of rejuvenating treatments from massage to de-stressing in relaxation rooms.
Massage, in particular, can reap huge benefits for mums-to-be:
"As well as aiding sleep and relief to muscular aches, massage helps to produce feel-good hormones, therefore, reducing the feeling of stress," says Head Therapist at the Rainforest Spa, Aoife Keane.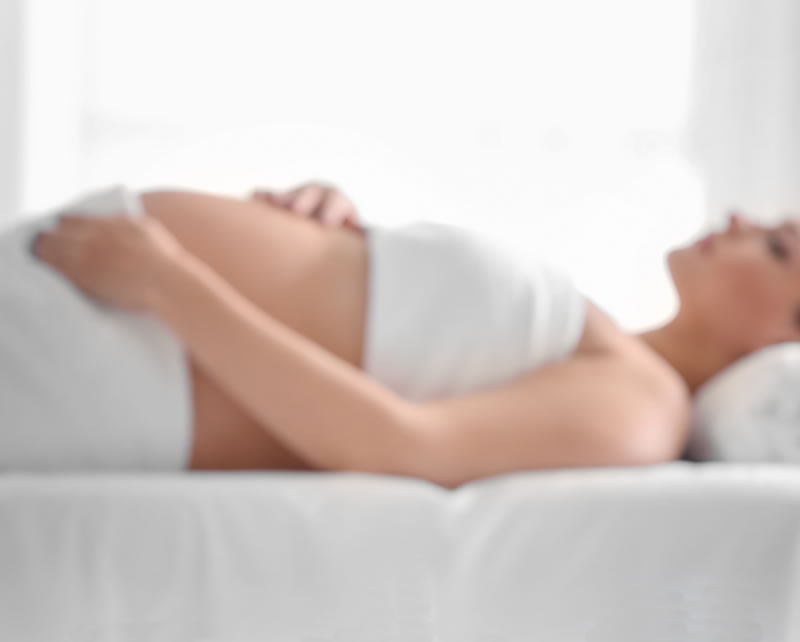 When is the best time to get pregnancy spa or beauty treatments?
Timing is important, and so is knowing what treatments are safe. As mentioned, it's best to first check with your healthcare provider prior to booking a spa treatment.
In most cases, the second trimester is best for spa and beauty treatments, as morning sickness is more likely to have subsided and you will have more energy. Certain spas and specific treatments are reserved for women past the 12-week mark and before the 32-week mark in their pregnancy.
For example, The Buff Day Spa in Dublin offers a Maternity Package for women at the 14-week mark,
"Mums-to-be can have this package any time after their 14th week of pregnancy and then right up towards their due date as long as they are comfortable to have a massage." – Tanisha Mongan, Assistant Spa Manager, The Buff Day Spa
Quality me-time during pregnancy in the spa can be the calm before the storm. Gina Groves, Spa Manager at Nádúr Spa, recognises the importance of nourishing your body with spa treatments during your pregnancy,
"We're very proud to offer spa treatments to mums-to-be. We feel that pregnancy is the most important time to express self-love."
Whether you want to celebrate your baby shower, connect with your partner on a baby moon or romantic break, or just need some well-deserved me-time as described, there are countless times when it's perfect to care for yourself and your bump during your pregnancy.
How do I choose the right spa?
Choosing the right spa can take a little bit of time, as it's best to go for spas that offer treatments and packages that are tailored to pregnant ladies. Spas that offer these treatments typically have specific training and expertise in treating pregnant women.
Luckily, we have compiled a list of the best spas in Ireland that offer pregnancy spa packages near you.
Gina Groves, highlights the importance of expertise in pregnancy spa treatments,
"All our 'minding mums' therapists are qualified and certified in offering spa treatments during pregnancy. This is important as it offers reassurance to all our expecting mums that they are in safe hands."
Tanisha Mongan, echoes this sentiment,
"It's so important that pregnant ladies choose pregnancy-specific treatments as these treatments/packages have been specifically created with mums in mind. This means we are trained specially on how to care for their individual needs, specific techniques and we use products that are totally safe for use during pregnancy."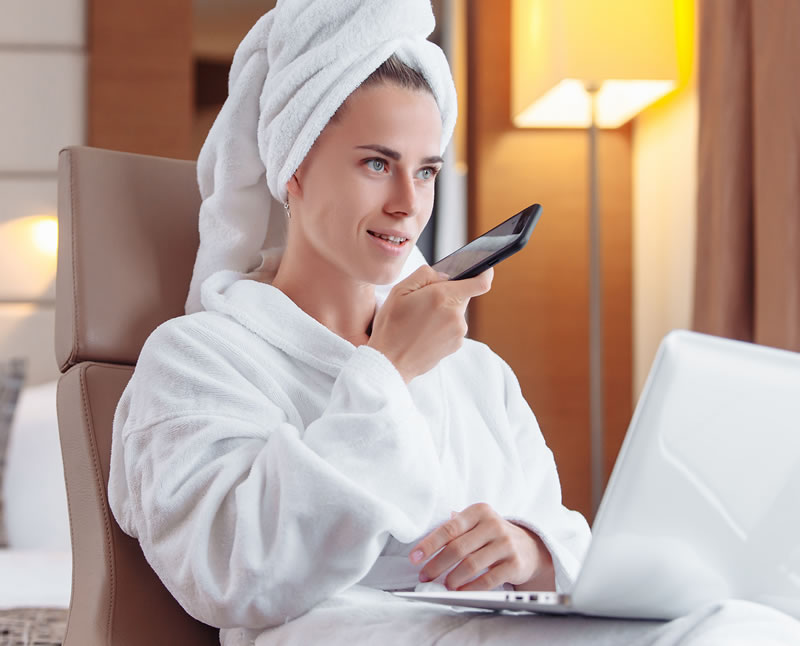 What information should I share with the spa ahead of time?
Communicating any specific needs, allergies or discomforts is very important when you're making a booking. Many spas offer online booking services, but it's best to follow up with a call to inform them of crucial information such as allergies, sensitivities, and how many weeks along you are.
Making your therapist aware of these issues ahead of time means they can tailor the treatment to suit your needs, avoid certain pressure points in the body, and aromatherapy oils.
What should I bring to the spa?
Most spas will provide you with certain items like slippers, snacks, water and reading materials like magazines. However, we suggest bringing the following to ensure you're as comfortable as possible:
Non-slip sandals in case you are walking past the pool, etc. Falling is common during pregnancy as your balance changes.
Extra snacks and water to make sure you stay hydrated and healthy.
Loose-fitting clothing for optimal comfort after your treatment.
Aoife Keane, recommends that you:
"Keep hydrated, eat light, dress comfortably and the key part is just to relax beforehand so you can feel your best going into a pamper session."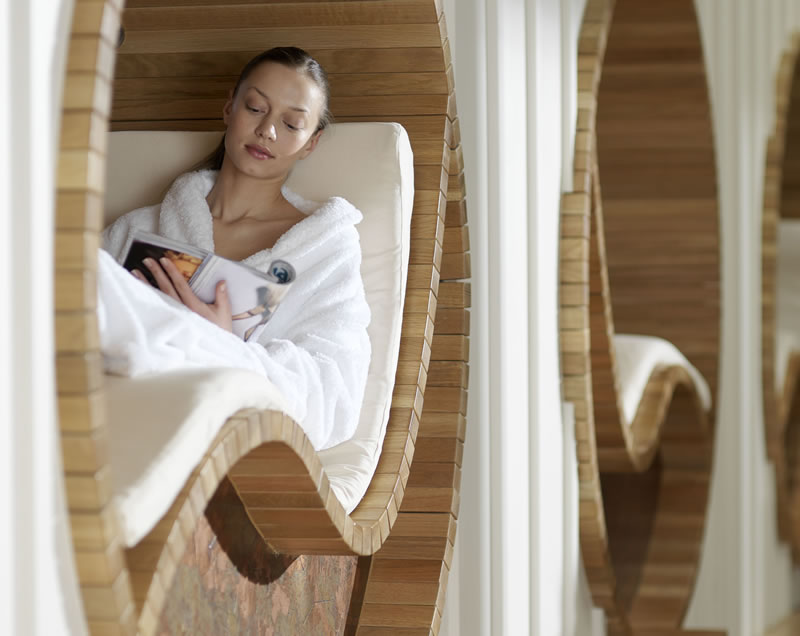 Is there anything I should do when I arrive at the spa?
Many people enjoy hitting the thermal area before their treatments. Pregnant ladies are advised to avoid the Sauna, Steam Room, Hot Tub and Body Wraps. It's best to steer clear of any thermal areas or treatments that could raise your body temperature.
Instead of going to the thermal areas, many spas will have relaxation rooms and suites where you can chill out, read a book and escape in a soothing environment.
Yvonne Mc Morrow, Spa Manager of The Victorian Treatment Rooms, Co. Monaghan, highlights the options available to pregnant women at their spa:
"During pregnancy, we wouldn't recommend using the Hot Tub and Sauna, but we have a relaxing and cosy Sunroom and Relaxation room where they can relax before or after treatments and enjoy a warming herbal tea or freshly made fruit juice. Reading magazines and articles are available or they are more than welcome to take a book or tablet to read. Mostly the guests love to wrap up in a blanket and have a wee snooze."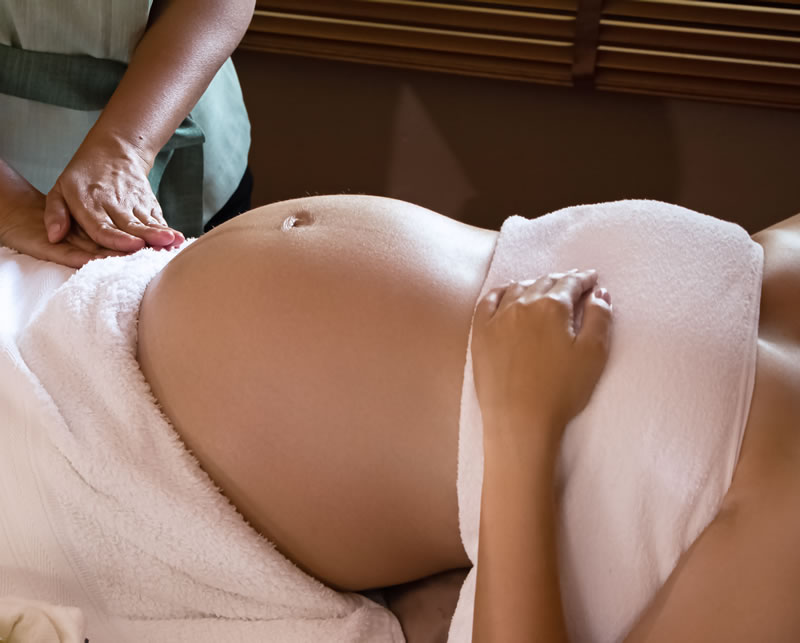 What should I do right before my treatment?
Talk to your therapist before your treatment to make them aware of your pregnancy. Don't be afraid to ask questions about the treatment, your therapist is there to help you be as comfortable as possible!
Some things to speak to your therapist about include:
Informing them about any medical conditions, irritations or allergies you are experiencing that could be relevant to the treatment.
Communicating how you're feeling on the day – for example, if you had trouble sleeping or if you're experiencing body aches.
Letting them know if you need extra pillows, blankets, towels or water.
Telling them if you need a bathroom break, need to change positions or if you're uncomfortable.
What products are safe to use during a pregnancy spa or beauty treatment?
If your skin is more sensitive during pregnancy, it's important to discuss this with a therapist before any treatments take place. It's best to avoid heavy oils, thick creams, and potent substances in favour of subtle scents and lotions.
If you are concerned about the products, ask your therapist to conduct a patch test before they start the treatment.
Tanisha Mongan, also highlights how The Buff Day Spa make sure pregnant ladies get the best experience possible with their maternity-safe products:
"We make sure to take extra care with mums-to-be. We only use products which are 100% safe to use during pregnancy like our Mama Oil by VOYA which we use for massage. Our Maternity packages are totally tailored to suit the mum-to-me no matter what stage of her pregnancy she is at."
What should I do after my treatment?
One of the most enjoyable things about a spa day is that you can enjoy the facilities once your treatment is complete. Take time to recharge after enjoying your massage. It's recommended to stay hydrated, rest and avoid heat.
Aoife Keane, adds to this suggestion, saying that:
"After a Massage, you may feel disorientated or even light-headed. We always encourage our clients to take their time getting up. We may recommend some stretches to keep muscles loose but usually, try your best not to do anything strenuous after a massage.
We will recommend drinking a lot of water. The 24 hours after the massage is crucial to drink water. This helps with releasing toxins, preventing headaches and preventing muscle soreness. If you do experience any of these, they should go away after 24-48 hours and you'll be left feeling better than ever. Your body may go back to its old ways, or as the baby grows that hip may hurt again. Listen to your therapist and book your next appointment for the best results."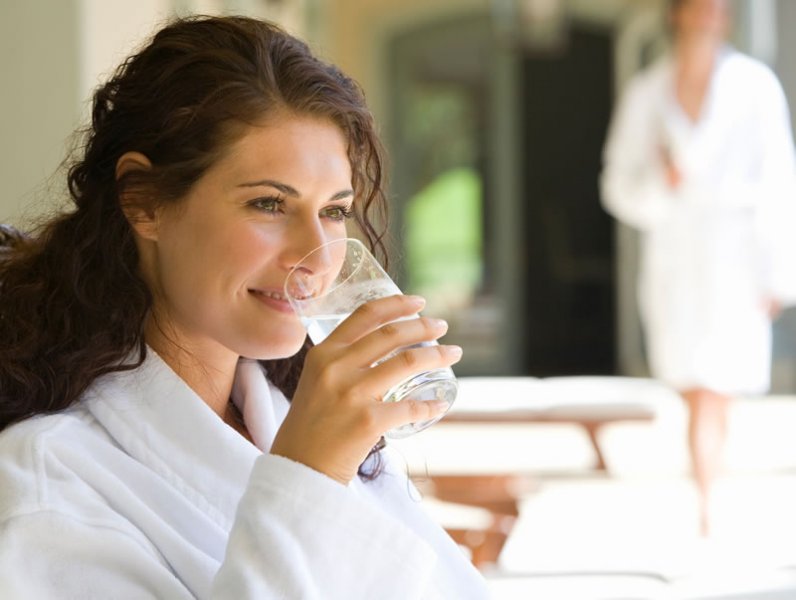 Whether you want to celebrate milestones during your pregnancy or you just need a little bit of time for self-care, you can make the most of a spa day to de-stress and rejuvenate yourself before your new arrival makes their way into the world.