Spa Treatments for Cancer Care
By Jessica, November 3, 2011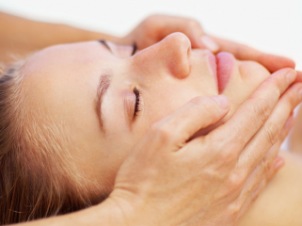 Spa treatments were long considered unsuitable for those receiving treatment for or recovering from cancer. Despite both deserving and needing some pampering during this difficult time, the skin sensitivity that results from cancer treatments can rule out many luxuries that would otherwise be taken for granted. This is why a number of spas around the country have developed treatments specifically for cancer patients, designed to alleviate side effects of chemotherapy or radiation while respecting and caring for the associated skin problems.
Spas.ie have a page dedicated to listing Cancer Care Spa Packages here. Below we've chosen 4 Irish spas that we believe go that extra length to provide such an appreciated service.
Seascape Spa
Seascape Spa at the Silver Tassie Hotel in Donegal offers a range of safe and effective cancer care treatments designed to provide relief and comfort when it's needed most. Following an in-depth consultation, patients can choose from a range of facials, light touch massages, reiki or reflexology. They also offer the Lindi Bath Soak – a calming bath to soothe painful and irritated skin suffering from side effects of chemotherapy. Seascape Spa donates €5 from every cancer care treatment to the breast cancer unit at Letterkenny General Hospital.
Sea Spa
Sea Spa at Kelly's Resort Hotel & Spa in Wexford won the Irish Tatler Spa Innovation Award in 2009 for their cancer care treatments. They run a Wellness for Life body treatment which is designed for those preparing for cancer surgery or currently undergoing other treatments. The gentle massage techniques used are intended to encourage relaxation and restore balance when your wellness is compromised.
Monart Destination Spa
Therapists at Monart Destination Spa in Wexford receive extensive treatment in skilled touch for cancer care patients, meaning a huge number of their standard treatments can be adapted to suit skin sensitivity. They recommend a Gentle Touch Massage followed by a Wrap Me Up body wrap, but most of their facials and treatments can be altered to your individual needs. Each customer will receive a detailed consultation with their therapist prior to treatment.
Essence Spa
Essence at the Clarion Hotel in Sligo runs iS Clinical's Cancer Care Programme to address the unique skin requirements of those undergoing treatment for cancer. This programme uses carefully selected products and ingredients to address problems such as acne, chafing, uneven complexion and scar tissue. Their main treatment for cancer patients is the iS Clinical Cancer Care Facial, which soothes and revitalises skin that is being affected by chemotherapy or radiation.