Spa Siam
By Jessica, November 14, 2010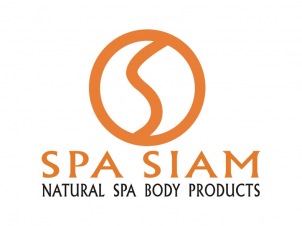 Spa Siam products channel the natural healing ingredients and secrets of the ancient Thai kingdom of Siam.
Using botanical extracts, essential oils, herbs and crushed roots, Spa Siam have created a number of products for hair, face, body, hands and feet.  Treatments can be found in their chain of spas spanning across America, Africa, Asia and selected parts of Europe. 
There are six collections in the range.  Siam Essence utilises lemongrass and kaffir lime oils to clarify and moisturise hair, as well as to make up scrubs and massage oil.  Similar products can be found in the Siam Aromatic collection which has a woody fragrance as a result of its sandalwood, juniper and rosewood oil combinations.  Siam Botanical is made up of colourful products scented with jasmine oil and water lily extract, whereas Siam Rice uses rice bran oil for an earthy protection for skin and hair.  Most recently added are the Siam Shiso Green Tea and Siam Heritage collections.
There are a number of other individual ingredients to be found throughout the Spa Siam collections.  Coffee, for example, plays a key role in one of its body polishes, and the exotic mangosteen peel and shiso leaf extracts can also be found.
Spa Siam products are now used in America, Africa, Scandinavia and Asia, as well as here in Ireland.  The Siam Spa flagship can be found in Cork where you will find both products and spa treatments.