Sodashi
By Jessica, November 15, 2010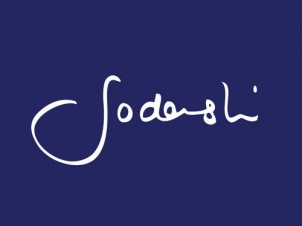 Sodashi is a holistic skin care line from Australia that combines biochemistry, aromatherapy and ayurvedic principles to form the basis of all their products.  It was founded in 1999 by Megan Larsen, who continues to develop and monitor the business today.
It is a pure skin care line, free from synthetic chemicals, preservatives and fragrances.  None of the products are tested on animals and all packaging is recyclable.  The word 'Sodashi' itself means wholeness, purity and radiance in Sanskrit.
This sums up the range of products, which include treatments for the face, body and hair suitable for both men and women.  You will find everything from masks, moisturisers and serums to oils, body butters and exfoliators.
The products are divided up by skin type, each designed to either balance, calm, rejuvenate, awaken or contour.  There is also a line suitable for all skin types and one aimed specifically at men.  Many of the products have an anti-ageing element to them and several are aimed at tell-tale spots such as the neck, bust and eyes. 
Sodashi spa treatments take a similar approach, with many treating the entire body instead of just one part.  Their Soul to Sole treatment for example incorporates a head wrap, scalp mask, hand exfoliation and a foot and leg massage.  Their exclusive spa treatments can be found in countries worldwide, from Cambodia to the Seychelles.
In Ireland, Sodashi treatments are available in The Spa at The Four Seasons Hotel in Dublin, The Spa at No. 1 in Limerick and The Spa at The Merchant Hotel in Belfast.