SkinBeauty at The Gleneagle: New Boutique Spa and Beauty Rooms in Killarney
By Bláthnaid King, March 7, 2023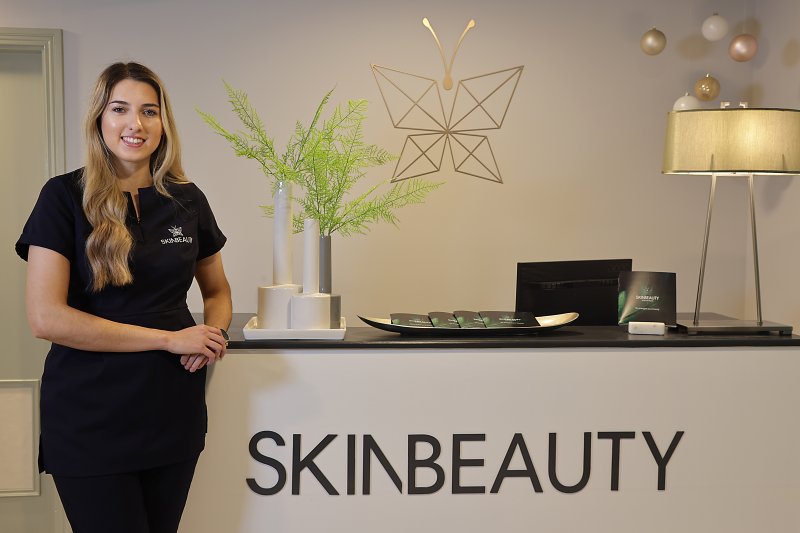 Are you in search of a self-care haven? Then look no further than SkinBeauty at The Gleneagle Hotel in Killarney.
The hotel has just opened a new boutique spa and beauty rooms, offering a selection of face, body and beauty treatments.
Nestled alongside Killarney's stunning National Park, SkinBeauty offers a serene and tranquil escape from the stresses of everyday life, allowing you to pause, relax and practice self-care.
The spa's central ethos is to give carefully curated treatments that provide visible results you can both see and feel. SkinBeauty's Senior Spa Therapist, Agnieszka Dukarska, describes this ethos in more detail,
"The product ranges that we use at SkinBeauty have been carefully selected so that our clients get the absolute best results from each treatment. We offer spa treatments as well as beauty treatments so all your needs are met in one place."
And this philosophy rings true – the spa offers a range of trusted and effective products in their nourishing face, body, and beauty treatments – including Medik8, O.P.I, Delilah Cosmetics, Three Warriors and Lycon Wax to name a few.
Each treatment is designed to cater to your specific needs and concerns, whether it be relaxation, skin rejuvenation or wellness. Better yet, the expert team at SkinBeauty are at hand to answer your questions about the right treatment for you.
Spa Packages for Day and Night
For spa-goers in need of a quick but effective escape, they can avail of SkinBeauty's Mini Escape Day package, which includes a facial or beauty treatment and massage. Alternatively, if you need more time to rest and recharge, they also offer an Overnight Spa Break package which includes treatments, leisure centre access, including a 25-meter pool, steam room, and Jacuzzi, and dinner and breakfast at the Gleneagle Hotel.
The SkinBeauty team promises a welcoming smile and a serene space for self care – or, as Agnieszka puts it,
"Seeing our clients smile after their treatment makes it all worthwhile. I love looking after our clients and making sure that they leave SkinBeauty feeling their absolute best."
SkinBeauty is open Tuesdays through Saturdays. You can easily access the spa through the residents' car park of the hotel, with ground-floor access and free parking.