Simple Homemade Hand Sanitiser
By Áine Timlin, March 6, 2020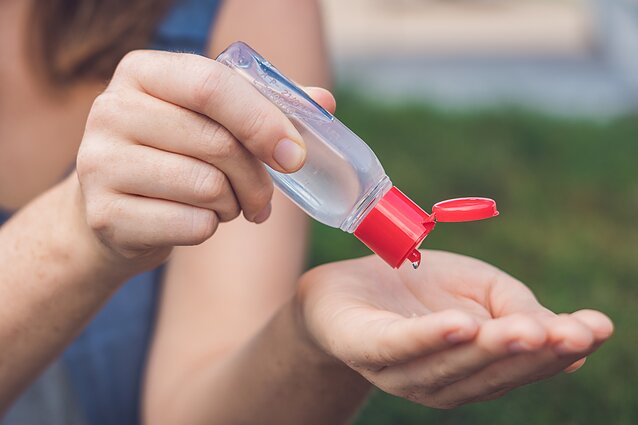 Did you know it is surprisingly easy to make your own homemade hand sanitiser? Not only is it easy to do but you can add a natural moisturiser and some of your favourite essential oils for a more kind and fragrant gel.
While hand sanitiser is a useful way to clean your hands on-the-go, it's still recommended that the most effective way to clean your hands is to wash them well with good old soap and water.
What you will need:
⅔ cup of 99% rubbing alcohol
⅓ cup of Aloe Vera gel
3 to 4 drops of essential oil (optional)
Process:
It really is as simple as just pouring the products into a bowl and mixing them evenly. After mixing, you could add the gel into an emptied and washed hand sanitiser bottle, to make it easy to carry around with you.
How it works:
The main ingredient is of course the rubbing alcohol which is an effective disinfectant. The alcohol must be at least 60% so if you had been planning on using your precious bottle of vodka don't bother, it's only 40%. Combining a natural moisturiser like Aloe Vera is a great option as it helps soothe your skin, when the alcohol can be quite drying. The essential oils will of course add a pleasant scent.
Where to buy ingredients:
Rubbing Alcohol: Available from most local pharmacies or online suppliers. Average cost €15 per litre
Aloe Vera gel: Local pharmacies and health stores. Average cost €20 per 500ml
Essential oil: Local pharmacies, health stores and online. Average cost €5 per bottle
Using the average prices above you could fill your 100ml bottle for under €2.50