Shiffa Dubai
By Jessica, September 25, 2012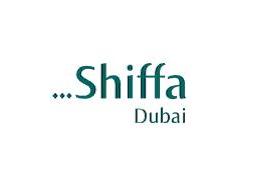 Shiffa Dubai skincare is a range of luxury natural and organic products and spa treatments. The name 'Shiffa' translates from Arabic as 'to heal', with natural healing and nourishment being the brand's philosophy.
The Dubai woman behind the brand studied and qualified as a doctor at the Royal College of Surgeons in Ireland. She went on to travel through India and the Middle East where she sourced what would later become ingredients in Shiffa skincare products. These included jasmine from Egypt, rose from Persia and neroli from Morocco.
The first product to be created was a pregnancy body oil. Following on from its success, she went on to combine her knowledge of dermatology with her passion for holistic healing and desire to blend nature and science in a line of products.
Today these include cleansers, moisturisers, eye and lip care, and a range of products for the hair and body. The belief that forms the basis for each of the products is that with such high levels of pollution in modern life and so many unnatural additives to our food and water, skincare should not create a further onslaught of chemicals for the body.
Shiffa spa treatments combine ancient Arabian traditions and modern luxury. Most involve the use of body oils infused with gems such as ruby, emerald, diamond and sapphire for peace, prosperity and happiness.
Shiffa is available from www.shiffa.com, with free shipping to Ireland with the purchase of three or more products.