Seaweed Baths
By Jessica, March 20, 2009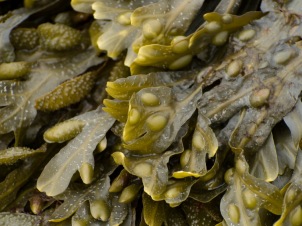 Seaweed Baths are excellent for detoxifying the body and re-hydrating and moisturising the skin. Seaweed Baths contain specially hand-picked and treated seaweed that is placed in a warm bath of fresh natural seawater.
Seawater is a mix of live micro-organisms, vitamins, proteins, mineral salts and tiny algae that contain elements such as copper, zinc, iodine and selenium. These elements are allowed to penetrate through the skin during a Seaweed Bath to provide nourishment for the body. Seaweed is also full of silky, essential oils that leave your body feeling smooth and luxurious after a Seaweed Bath.
Soaking in a hot Seaweed Bath allows muscles to relax and encourages the detoxifying effects of seaweed to work on your body. The vitamin K in seaweed also promotes adrenal regulation, which helps to maintain hormonal balance. Seaweed Baths are used to ease the pain of rheumatism and arthritis and also have recuperative effects for those who have just undergone surgery.
The therapeutic effects of the iodine contained naturally in seaweed is allowed to seep into the skin during a Seaweed Bath and this can relieve psoriasis, acne and dry skin, ease muscle pain and boost circulation.
Other health benefits associated with Seaweed Baths include:
Reducing tension
Improving circulation
Aiding weight loss and cellulite control
Easing menopausal discomforts
Relieving muscle pain and fatigue.
Seaweed Bath may be followed by a body scrub, body wrap or massage, to create a deeply relaxing and rejuvenating experience.
Discover spas and Seaweed Baths in Ireland with Spas.ie.