Save Our Skin – Melanoma Awareness Month 2011
By Jessica, May 11, 2011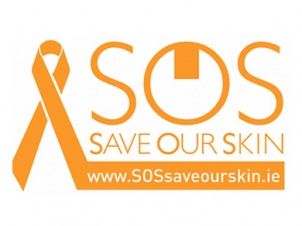 May is Melanoma Awareness Month, an awareness campaign to highlight the risks of sun exposure and help prevent the increasingly common disease.
The Irish campaign is run by La Roche-Posay with the support of the Irish Cancer Society and Department of Health, and is now in its fourth year. This year the awareness drive has taken on a new look, with the focus being on addressing the severity and urgency of the cause.
Ireland has one of the highest rates of skin cancer in all of Europe – the age of diagnosis is decreasing all the time and it has been predicted that malignant melanoma rates will treble over the next 30 years. 2011's campaign aims to raise awareness of these shocking facts while encouraging the public to check any problematic moles and adopt a safe attitude to sun exposure.
The effort is being promoted in dermatology rooms and departments around the country, as well as in GPs surgeries and pharmacies. See more on Skin Cancer Facts & Prevention for more details of the risks unique to Ireland and the various ways to avoid them.
Another website well worth checking is www.sossaveourskin.ie, a public health site to assist with self-checking and monitoring of moles. The resounding message is to keep a close eye on all skin abnormalities and have any new lumps or growths, or changes to existing moles, checked by your doctor.