REVIEW: White Lotus Holistic Microneedling Scar Reduction Kit
By Orla, June 24, 2016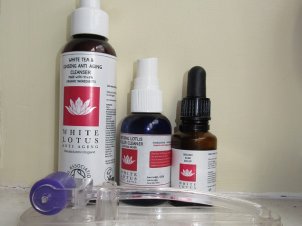 You might remember that we recently discussed holistic microneedling and how it works on The Spa Blog. While it's most commonly a procedure you might get done in a spa or a skin clinic, we were lucky enough to get our hands on a holistic microneedling kit from White Lotus Anti Aging that you can use safely on yourself at home.
Originially formed in Australia but now operating worldwide, White Lotus Anti Aging speialises in holistic microneedling using organic products. Recognised by the Organic Soil Assocation as having over 90% organic ingredients in their products, you can be sure that genuinely pure ingredients are to the fore with White Lotus Anti Aging.
Holistic Microneedling Scar Reduction Pack
I was unlucky enough to have my appendix out earlier this year so the scar reduction pack was a welcome prospect.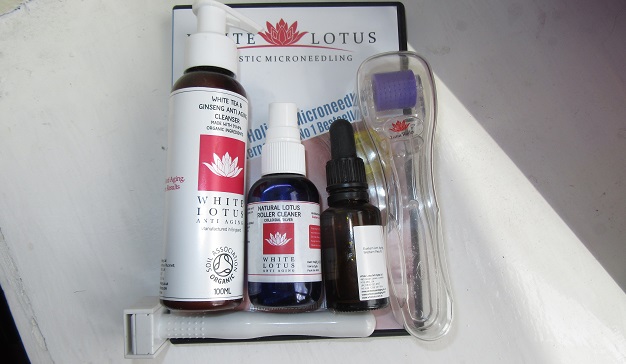 The pack consists of:
An informative DVD that thoroughly explains how to carry out microneedling safely
White Lotus White Tea & Ginseng Anti Aging Cleanser (which is amazing by the way)
White Lotus Natural Lotus Roller Cleanser
White Lotus Organic Scar Serum
White Lotus Derma Roller
White Lotus Derma Stamp
How It's Done
Every 2 weeks for the last 3 months, I carried out the holistic microneedling procedure exactly as demonstrated on the DVD.
Step 1
Cleanse the skin thoroughly using the White Lotus cleanser. Because the tiny microneedles are going to penetrate the skin and allow for extremely deep absorption, it's imperative that the skin is very clean to avoid any dirt or toxins being absorbed at such a deep level.
Step 2
Massage approximately 8 drops of organic scar serum into the scar and surrounded area. If the scar area is very small, you will get away with using less serum.
Step 3
I preferred to use the derma roller but the same method applies with the derma stamp. Spray your derma roller with the White Lotus Natural Roller Cleaner to ensure that it is totally clean and sterile.
Step 4
Using light pressure and with your hand parallel to the skin, gently roll the roller over the scar tissue 15 times in a very quick manner. This stimulates the tissue and elastin and allows the skin to absorb the organic scar serum also.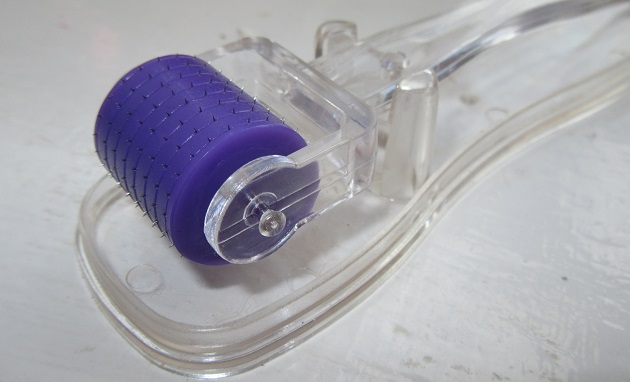 Step 5
Spray your derma roller or dermastamp again with Natural Roller Cleaner and store it very carefully in the container in which it came.
It is very important to keep the roller or stamp stored carefully and not to let the microneedles hit off anything other than your skin because if they bend at all, it can result in a little pain when carrying out your next microneedling session.
Did it hurt?
Absolutely not! I must admit I was slightly apprehensive about rolling 192 tiny needles into my skin without being a trained professional but it did not hurt in the slightest and it's over in a few minutes.
Did it reduce scarring?
The White Lotus Scar Reduction Pack genuinely did reduce aspects of my appendix scar. Although the pictures don't do it justice, my scar is significantly less red if not completely void of redness and the scar itself looks more settled and less inflamed.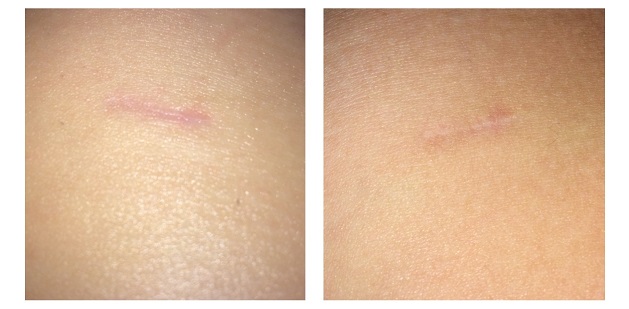 I have to say that I am very happy with the results and I can see how it would work wonderfully for more aggressive scarring.
The White Lotus Anti Aging Holistic Microneedling Scar Reduction Pack is available online and costs €265. Lucky for you there is currently a special offer for just €195. Buy it here.
If you have any questions about how holistic microneedling works and how safe it is to carry out at home, please email info@spas.ie or the holistic microneedling specialist, Anthony Kingston, at info@whitelotusantiaging.com.