REVIEW: This Spa Will Have You Feeling Rested & Relaxed in No Time
By Therese, May 12, 2017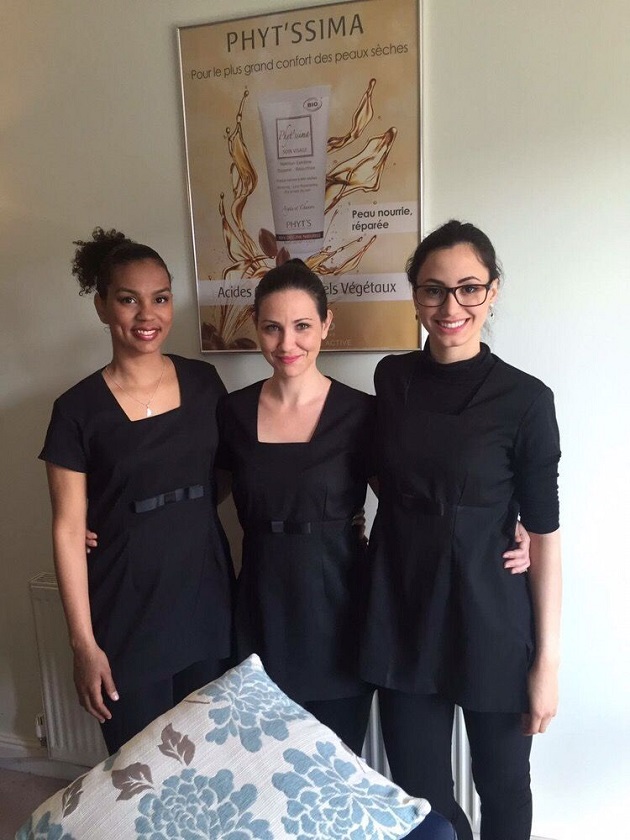 Sue Vian has a spa in Milan and Lucerne and recently has opened Vian Holistic in Blackrock, Dublin. I was lucky enough to be invited by Sue to come check them out. I was excited to experience their treatments as they are not like your usual spa, they specialise in holistic beauty, wellness and alternative healing therapies.
Sue is very passionate about what she does, and has even opened her home to share her passion with her clients. Vian Holistic believe true beauty and health & wellness can be achieved through the use of holistic principles, natural methods, Eastern philosophy and spiritual life.
I visited the spa one evening after work. It is so handy to get to as you it is only a few minutes walk from Blackrock Dart Station. When I arrived I was greeted by Sue and her business partner Fernanda. I was given a form to fill out which asked me very specific questions like eating, sleeping habits, stress levels and much more.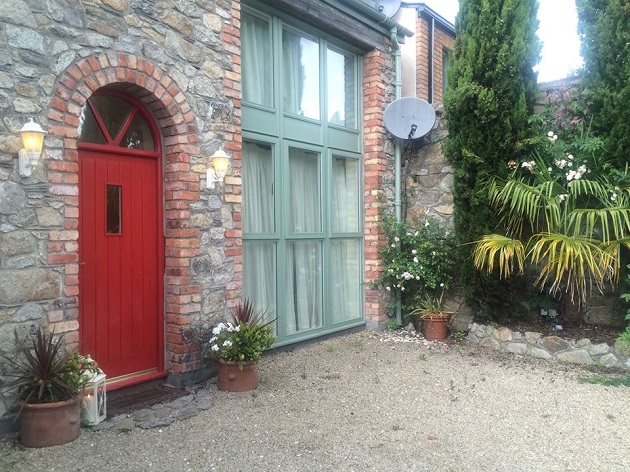 I was then brought into the treatment room where Sue sat me down and discussed my answers with me, which I thought was great as she really gets to know you resulting in her giving you the best treatment suited to your needs. The room was so relaxing, there was soothing music playing, the bed was heated and there was a gorgeous smell of oils and intense. Sue was so generous and said I could pick any treatment I liked. I was feeling some tension in my back so went for the Holistic Nirvana Stress Relief Massage.
Before Sue does the treatment she discusses what she is going to do so you know exactly what to expect. Sue first started the treatment off with some breathing exercises and how to properly inhale and exhale, which little did I know had been doing wrong until now.
She then proceeded with angelic reiki which was something I had never experienced but will definitely be trying again as it was so relaxing, you really just zone out. Sue informed me that we all have 7 chakras which are energy centers within the body that help regulate all its processes from organ function to the immune system and emotion. The chakras are positioned from the base of our spine to our crown.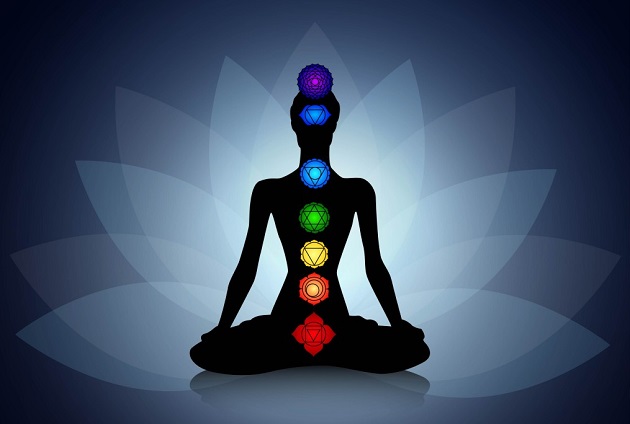 The 1st chakra is located at the base of our spine and it controls your fight or flight response. The 2nd chakra is The Sacral and is located between the base of our spine and navel and is concerned with emotion. The 3rd chakra is located a few inches above the navel and is concerned with your digestive system. The 4th chakra is the heart and is the centre of love. The Asians say it is the house of the soul.
The 5th chakra is the throat and is the chakra of communication, creativity, self-expression and judgement. The 6th chakra is the 3rd eye and is the chakra of question, perception and knowing. The 7th and final chakra is the crown and is concerned with information, understanding, acceptance and bliss.
Sue placed crystals on my body and with the use of a pendulum was able to tell if my chakras were balanced or not. If the penudulum moves clockwise it means the chakra is balanced, if it moves counter-clockwise or not at all then the chakra may have a blockage. I had a few chakras unbalanced but she said it is hard to have all 7 balanced as we go through so much everyday anything can affect them.
After the angelic reiki a revitalising aromatherapy deep tissue massage was performed. This was so unbelievably relaxing. Your whole body is seen to, from your head to your toes. I could really feel myself drift off to a place of tranquility. Pinda pouches were then used which are plant pillows on my back. They were heated and and used to enlarge pores allowing essential oils and mixed herbs absorb deeper into my skin. They are known as healing pillows and are great for relieving tensed muscles and bones.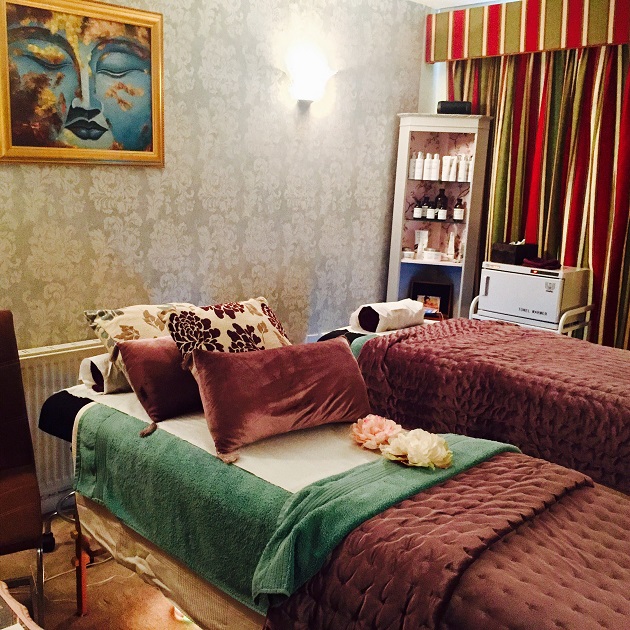 Sue took out the pendulum again to see if my chakras had changed. All 7 were balance, which I had a feeling would be the case as I felt like I had just awoken from a rested night's sleep. After the treatment Sue sat down with me and discussed my results. She found I had a lot of tension in my lower back so she concentrated on that area the most during my massage.
The Holistic Nirvana Stress Relief Massage costs €75 for 60 minutes or €95 for 90 minutes. I would highly recommend Vian Holistic, the care and attention you get is nothing I have ever experienced before. There is a lovely homely feel, you even get herbal tea and home made biscuits post treatment. You can really see Sue is passionate about what she does which shines through during your treatment. You leave feeling so relaxed and refreshed and the sleep I had that night was unbelievable.