REVIEW: ÓGRA Nourishing Facial Moisturiser & Avocado Eye Cream
By Orla, May 1, 2015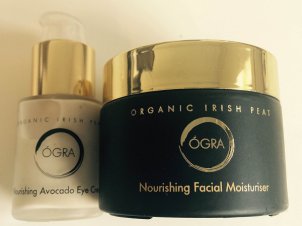 Based in Offaly, ÓGRA is an Irish skincare brand that stemmed from the use of organic Irish peat to benefit the skin. They aim to "revolutionise skincare by harnessing the natural power of peat through science and technology".
Peat is really beneficial for the skin, it rebalances pH, encourages blood flow through the skin, removes dead skin cells and toxins and fights aging with powerful anti-oxidants.
Combining natural and scientifically effective ingredients, ÓGRA's mission is to restore skin to a youthful state in the most skin-friendly manner.
ÓGRA Nourishing Facial Moisturiser – €47.95
This moisturiser is one of our favourite products from the facial range. Packaged up in a sleek black box and housed in a stylish black and gold pot, this product screams luxury from the get-go.
As soon as you open the pot you are greeted with a hypnotic aroma. Lovely and light in texture and a joy for the senses, ÓGRA's Nourishing Facial Moisturiser gets a definite thumbs up – in fact, it may just be our new favourite facial moisturiser.
With healing ingredients such as coconut oil, avocado oil and 100% Irish peat, it deeply hydrates and revitalises the skin.
Overall, it spreads really evenly, feels really refreshing on the skin and leaves you with a glowing complexion.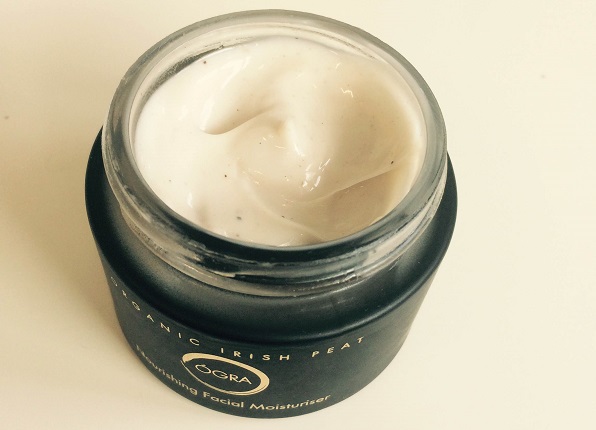 The one problem that stands out is that is it perfumed, which as we know isn't always great for the skin. On the other hand, it smells like a dream.. we're still a fan!
Ógra Nourishing Avocado Eye Cream – €35.95
That being said, this little gem is fragrance free and it's packed full of antioxidants and vitamins to help put a bit of life back into tired, dull eyes.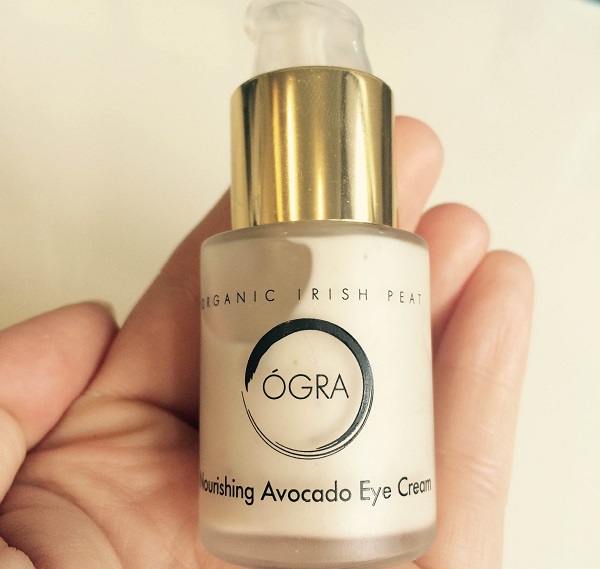 Ingredients like avocado oil, 100% Irish peat and cucumber extract work their magic to refresh tired skin around the eyes. A little goes a long way, you only need a tiny drop between both eyes.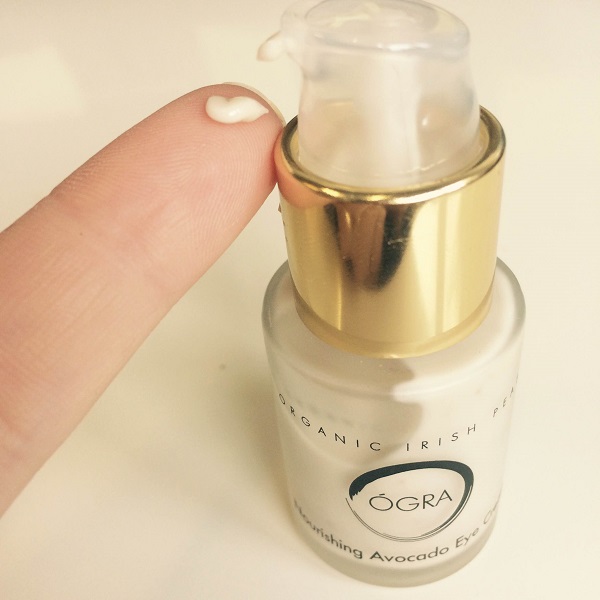 It genuinely did firm up and brighten the skin around the eyes, but don't expect any miracles – this product isn't going to completely eradicate those bags and blue circles under the eyes. It will help you along the way but lots of sleep and plenty of water are the only true cure for that.