REVIEW: nía Natural Irish Made Skincare
By Therese, January 30, 2017
nía which means radiance in Irish is an Irish made natural skincare brand. nía consists of a gorgeous range of skincare and beauty products which were created by Celia O'Grady, skincare expert with over 30 years experience. Celia's great passion for health and wellness inspired her to create the brand nía. The range has carefully been researched and is made with natural super food ingredients in order to create the best product for you.
nía  Intensive Scrub Bar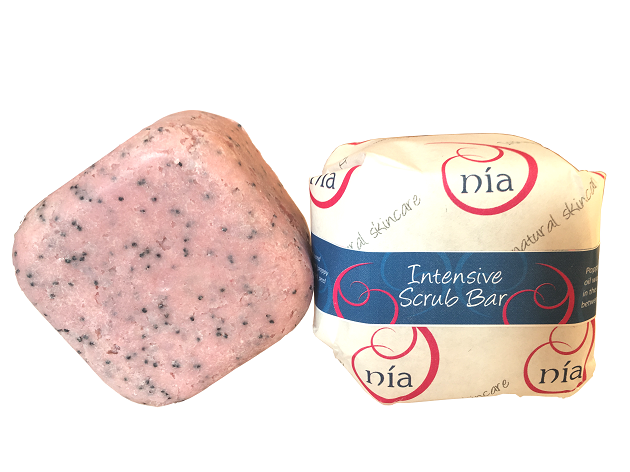 The nía  Intensive Scrub Bar is the newest product to the nía range and I was lucky enough to try it out. Before I even opened the packaging I could get the gorgeous scent. The scent is a mixture of sandalwood, rose, neroli and frankincense and trust me it's divine.
The bar is so handy as it exfoliates and washes the body in one, which is great for when you are in a rush. Even though it is an exfoliator I didn't find it to be rough on my skin. I felt it did what it said on the tin and exfoliated my body, but not in a harsh way.
When I used it I had some tan on that I wanted gone and found it did wonders for removing it so easily. Usually people scrub so hard they are left red raw but not in this case. It is made with moisturising cocoa butter and coconut soap with poppy seeds which make for a great exfoliator without it being too harsh on the skin.
After using the Intensive scrub bar my skin felt so smooth and smelt great too, I would highly recommend it. Another great reason to love this product is it's price. The Intensive Scrub Bar retails at only €9.95, you really can't go wrong there.
nía Eye Gel Serum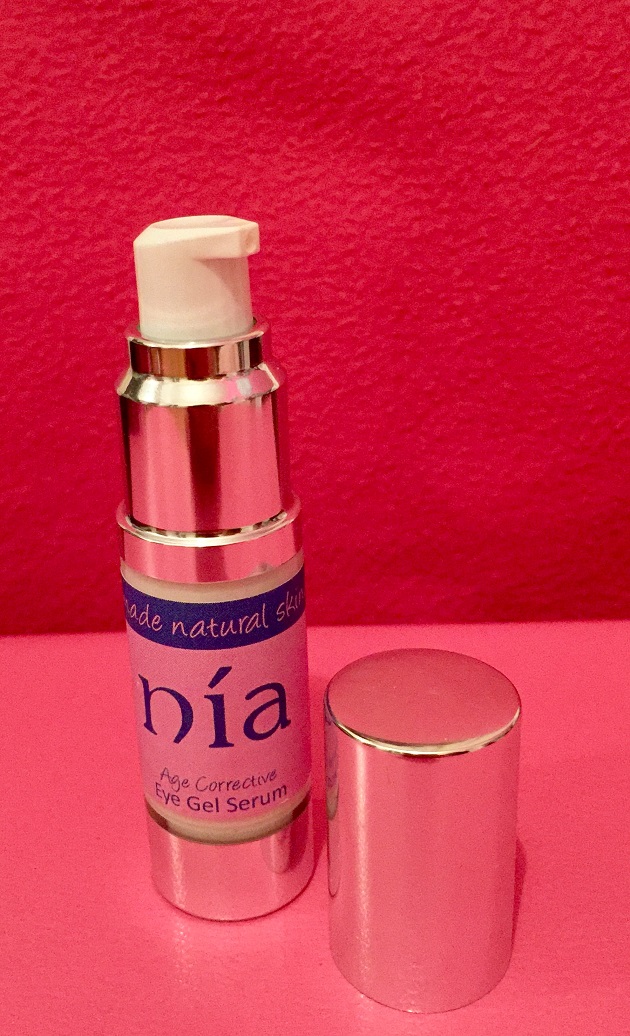 As we get older we start to notice fine lines, crows feet, dark circles, the list goes on. It is so important to take steps to help prevent/reduce these issues. You don't have to make drastic changes but even something as simple as introducing a serum or a cream to your daily routine can do wonders.
I love the nía age corrective eye gel serum as it is so easy to use with it's pump lid and it is age corrective which is always a plus. This eye serum is made up of vitamins, arnica, hyalluronic acid and penta-peptides which helps fade dark circles, diminish eye bags, crows feet and brighten tired eyes. Hectic weeks and late nights really take their toll on the eyes, but this serum is a great little pick me up that I found really soothed and refreshed my eyes.
I used the eye serum in the morning before applying my make up and in the evening before going to bed, it only takes two seconds to do and the benefits it brings are fantastic. The nía age corrective eye gel serum comes in a generous 20ml size and retails at €32.95
nía Vitamin Facial Rejuvenating Mist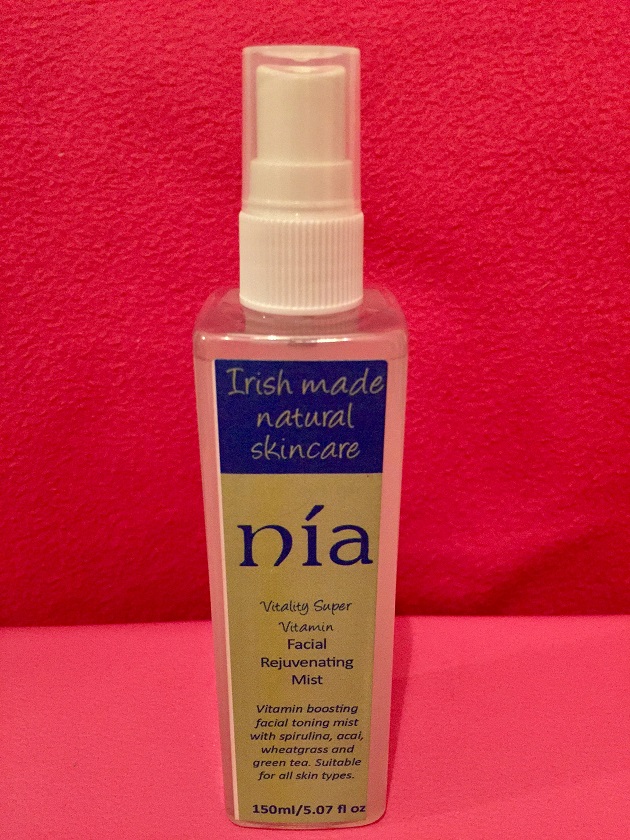 The nía vitamin facial rejuvenating mist is a great product to pop in your bag or have on your desk at work as it is so hydrating and refreshing. Not only is it a great little pick me up for tired skin but it also helps tone and reduce dullness. The mist is made up of vitamin boosting spirulina, wheatgrass, green tea and acai berry.
What I love about this mist is you can spray it over your makeup to refresh your skin while giving you a gorgeous glow. The vitality Super Vitamin Facial Mist comes in a 150ml bottle and retails at €29.95
All these amazing products can be purchased at www.nia.ie