REVIEW: Green Angel Skincare Seaweed & Apricot Facial Scrub
By Orla, April 10, 2015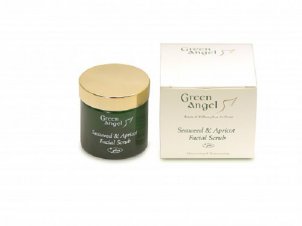 Green Angel Skincare is a relatively young Irish skincare brand centering around the fusion of Irish seaweed and natural essential oils.
Running since 2006, the holistic skincare brand now boasts 33 unique skin care products. With an array of awards and positive reviews stacking up against this brand, it's definitely one to watch out for.
Green Angel Skincare Seaweed & Apricot Facial Scrub
This facial scrub is packed with beneficial ingredients. Seaweed is naturally an extremely nourishing ingredient for the skin and this facial scrub contains minerals, vitamins, iodine and iron all thanks to the inclusion of seaweed off the west coast of Ireland.
Other healing ingredients include apricot kernel oil and soybean oil bringing moisturising and anti-oxidant properties to the table, while olive kernel powder, from olive seeds, acts as the exfoliant.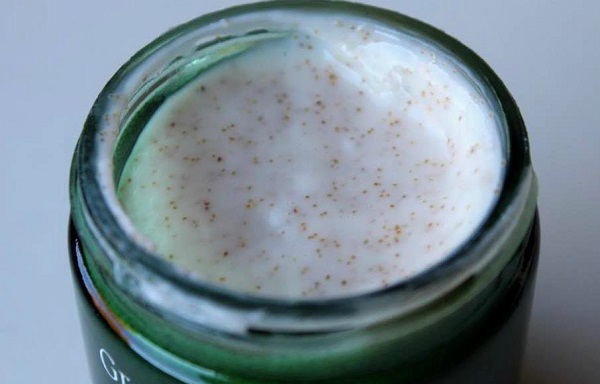 The facial scrub is light in texture and spreads very easily on the skin. As it is an exfoliating product I would love to see a tiny little bit more of the olive kernel powder, or perhaps slightly larger kernels, to really cleanse and scrub the skin.
None the less, the end result is undeniably great. The scrub will leave you will really soft and smooth skin. If you have particularly open or blocked pores you will see an immediate improvement after just one use.
The white and green packaging is simple and sophisticated and the green and gold tub aptly reflects the natural green ingredients and the decadent feeling of luxury skincare.
Retailing at €19.95 in a wide range of pharmacies nationwide, if you're serious about using good quality, natural skin care products then this is a brand and a facial scrub you should seriously consider.