REVIEW: Fantastic Quality, Affordable Makeup Brushes you Need in Your Makeup Bag
By Therese, May 26, 2017
NIMA Brush is an Irish Makeup Brush company. The company was set up by Niamh Martin, who has over 15 years experience as a professional makeup artist both here in Ireland and the UK. As Niamh is used to working with brushes she knew exactly the products to produce in order to be a success. Niamh's mission was to create brushes that were affordable, but of great quality, fun and something that could be used by both professionals and anyone really for their everyday makeup application needs.
NIMA Brush currently supply some of the best known Makeup Colleges, numerous professional makeup artists and of course women for their everyday makeup tool needs. NIMA Brush hold many awards including Winner at RSVP Beauty Awards 2014, Winner at The Beauty Award 2015, RSVP Beauty Awards Winner 2016 and Best in Beautie Awards 2015. NIMA Brushes have also featured on Xpose and Ireland AM.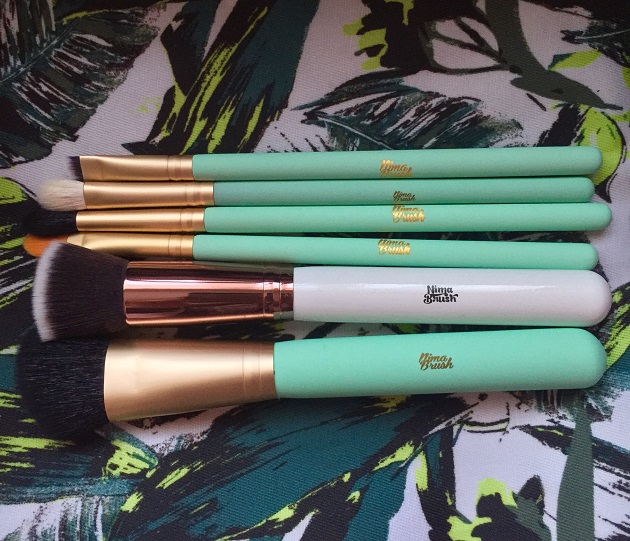 So obviously I was delighted when I arrived into work one day and found a package on my desk with the instantly recognisable NIMA Brushes. They come in a funky mint colour so they really stand out from your usual makeup brush set.
Niamh kindly sent me the Flat Head Mini Brush, The Andie, The Mise, The Nichola, The Emma and The Becca. I love how each have a name, really makes them quirky and very personal as each brush has been named after a friend or family member that helped influence Niamh in some way.

This brush is made from Taklon synthetic fibers which can be used for powder or foundation but it is best used for applying foundation. I found this bush a dream to use. The brush doesn't absorb the product so I didn't have to pump much foundation onto my brush to get the result I wanted. It has a lovely structure to it, that makes your foundation just glide on and give you that flawless finish. This brush retails at €18.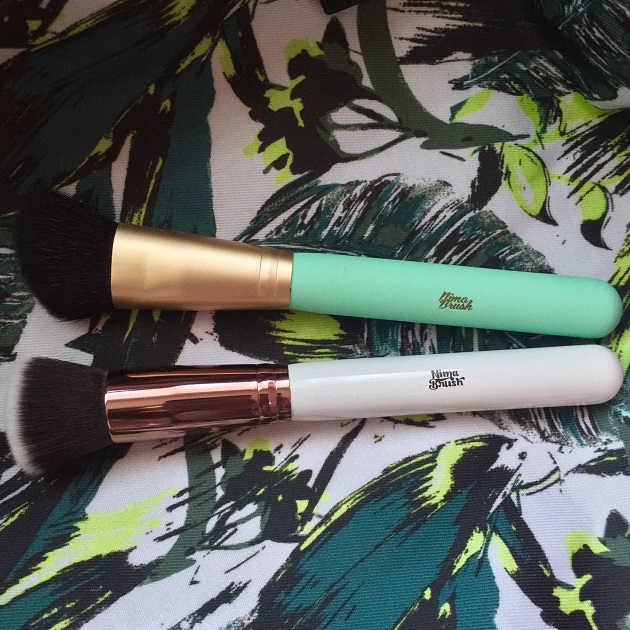 This brush is angled and made with packed dome pony hair and can be used for applying blush or for contouring the face. I used this brush as a contour brush with a bronzer as this brush should only be used with powder products. I found with some contour brushes they are very hard and cause the product to clump in certain areas but with this brush I felt the product just glided onto my face easily and was lovely and soft on the skin. This brush retails at €17
This brush is used to apply concealer. I always put conceal under my eyes and over any blemishes I have. I found this brush really good to use, as it is sturdy and has a good structure so you can apply your product effortlessly. This brush retails at €12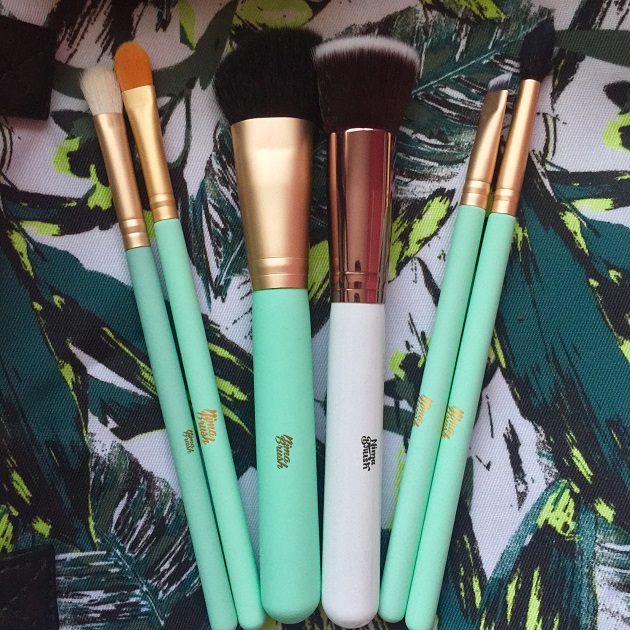 This brush is used to apply product to your brows. We all know how important brows are, they really finish off your look and bring structure to your face. I used a powder to shape and define my brows. This brush is angled and has great structure so it is really easy to get the brow shape you desire. This brush retails at €13

This brush is used to apply shadow to the lid. I found applying my shadow so easy with this brush. It is lovely and soft and the shape of it allows you to get into the socket and corner of the eyes easily. This brush retails at €13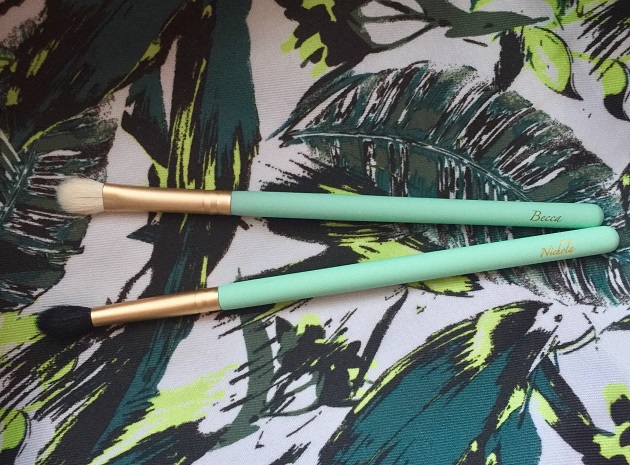 This brush is used for blending and perfecting that smokey eye. Like the Becca Brush this is also super soft and with no effort I was able to achieve a natural blend. All I did was brush the brush back and forth across my lid and it leaves you with a gorgeous, effortless look. This brush retails at €13
You can either purchase the brushes individually or as a set. NIMA Brush also sell accessories to keep your brushes in the best condition. You can purchase all of the brushes above and more here: www.nimabrush.com