REVIEW: Couleur Caramel Foundation & Acorelle Organic Fragrance
By Therese, March 8, 2017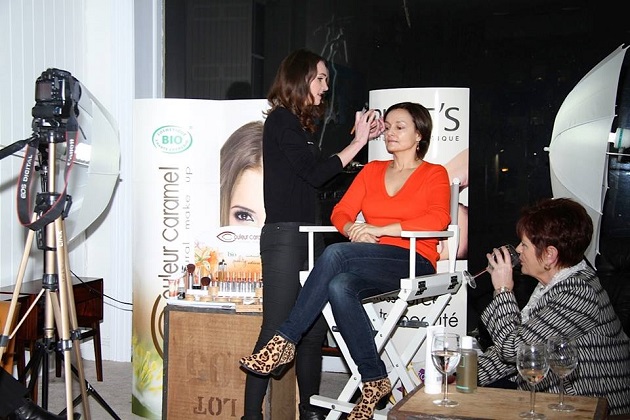 Virginie Claire is owner of V Claire Salon in Harolds Cross and has been for many years. She has years experience and a fantastic insight to all things beauty and natural skincare. I was lucky enough to be invited to the launch of their 2 new products the Acorelle Organic Fragrances and the Hydra Jeunesse Anti Ageing Foundation by Couleur Caramel.
The event was held in Seven Wood Pop-up Shop Dawson & Duke Street and it really was a wonderful event. We were greeted with canapes and some bubbly which were delicious. Before we got down to business we all had a chance to mingle and chat to Virginie herself.
Once we were all acquainted we went upstairs where Virginie gave us a demo of the proper way to cleanse your face with the amazing, completely natural PHYTS skincare before Dearbhla the resident makeup artist did a makeup demo with the Couleur Caramel Cosmetics including their new anti-ageing foundation.
The thing I love about Couleur Cosmetics is that they are completely natural, eco-friendly and made with organic ingredients so you know exactly what you are putting on your skin.
The foundation is made with natural hyaluronic acid which plumps and hydrates, Juvenessence and organic inca inchi oil which nourishes and protects against signs of aging. You can choose from a variety of 6 shades so you will be able to find the perfect shade for you.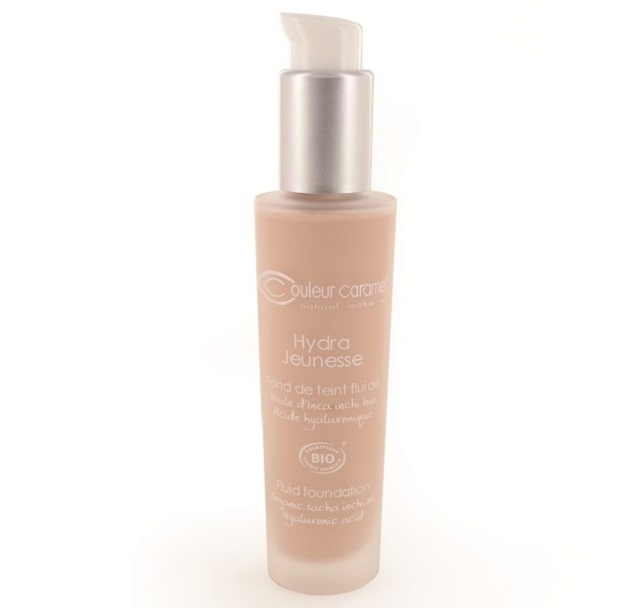 I got to try out a bottle of the foundation myself and I really liked it, it went on so easily and didn't feel like your face was caked. My only criticism was the shade was too dark for my skin but I'm 100% sure if I had the lighter shade it would of been perfect.
The next product I tried out was the Acorelle Eau de Parfum. I really loved this product. My favourite thing about it is that it is a roll on perfume so it is great to have in your back or on your desk at work for a quick freshen up, and smells amazing too. You can choose from a variety of 9 perfumes which help soothe emotions, restore balance and keep you energised.I went for the Pure Patchouli-Fulfilling and I just love it.
The Acorelle perfume range is 100% natural which brings fantastic benefits compared to conventional perfume which can irritate dry skin due to denatured alcohol and has colouring, fixing and solubilising agents.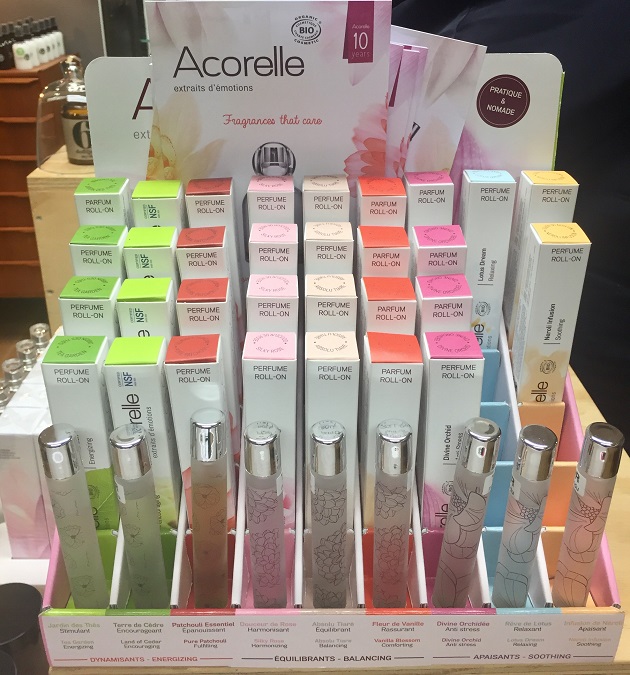 You can purchase both the Couleur Caramel Foundation and Acorelle Perfume online or at the V Claire Salon. The foundation retails at €34 and the roll on perfume at €15 which are great prices for products that are completely natural.
After this amazing event Virginie kindly invited me to come out and visit her salon in Harolds Cross to test out their PHYT'S Soin Aqua Hydration Intense Facial which I was delighted to accept and couldn't wait to go as I have heard so many good things about this facial and how amazing you're skin feels after so was excited to try it out for myself. All details on the facial will be up on the blog soon so be sure to check it out.