Resort Spas
By Jessica, February 20, 2008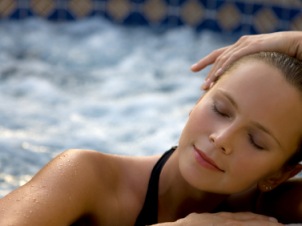 Resort Spas offer guests a wide range of on-site leisure activities as well as a dedicated full-service spa facility while staying overnight. Recreational activities will be offered alongside a comprehensive range of spa treatments and rituals in a hotel resort environment. Guests are attracted to the variety of activities at a Resort Spa.
A Resort Spa will resemble a country retreat or mountain lodge, located in a rural, countryside or seaside area, surrounded by scenic, landscaped grounds. On-site activities may include golf, fishing, horse riding, tennis, cycling, archery and walking. An on-site spa facility will offer a comprehensive range of treatments and spa rituals, a swimming pool and relaxation rooms.
While a destination spa offers an overall immersion in healthy living and an opportunity to reorganize your lifestyle, Resort Spas are more about providing a relaxing, pampering experience for guests staying at the resort.
Resort Spas are a perfect choice when one person wishes to indulge in a spa experience, while the other wants to play golf. Resort Spas are also a great choice for family breaks, as many have kids clubs. Whether you're taking one week to unwind, or just escaping for a day or two, Resort Spas allow you to leave the stress of daily life behind.