REN
By Jessica, October 17, 2011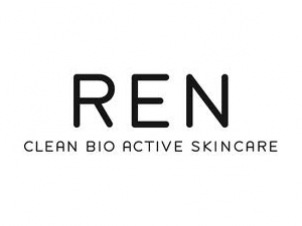 REN is a 'Clean Bio Active' skincare brand – creating products that contain the latest in high-tech bio active ingredients, are pleasurable to use, but are free from skin-irritants.
REN was developed in response to the skincare problems encountered by one of the founder's wives during her first pregnancy. Along with a partner and a French cosmetic pharmacology doctor, he decided to address the needs of those who were becoming increasingly concerned with the use of synthetic ingredients in conventional skincare products but didn't want to sacrifice effectiveness, enjoyment of use or aesthetics in seeking an alternative.
REN products are free from parabens, synthetic colours and fragrances, petrochemicals, sulphates, animal ingredients, glycols, DEA, PEGs, synthetic sunscreens, phthalates, aluminums, silicones and a host of other problem skincare ingredients.
Products are available for the treatment of sensitivity, dryness, blemish-prone skin, signs of ageing and dullness. A selection of cleansers, moisturisers, serums, masks, exfoliators, and eye, lip and night care products are on offer for these skin types as well as for normal and combination types.
Body washes, creams, oils, scrubs and balms can also be found, as well as products for the hands, hair and for men. Travel kits and gift sets are other popular choices in the range.
Available in 43 countries around the world, you can find REN products in Arnotts in Dublin and select salons and pharmacies nationwide.