Rainforest Spa: Charity Spa Night
By Áine Timlin, January 27, 2021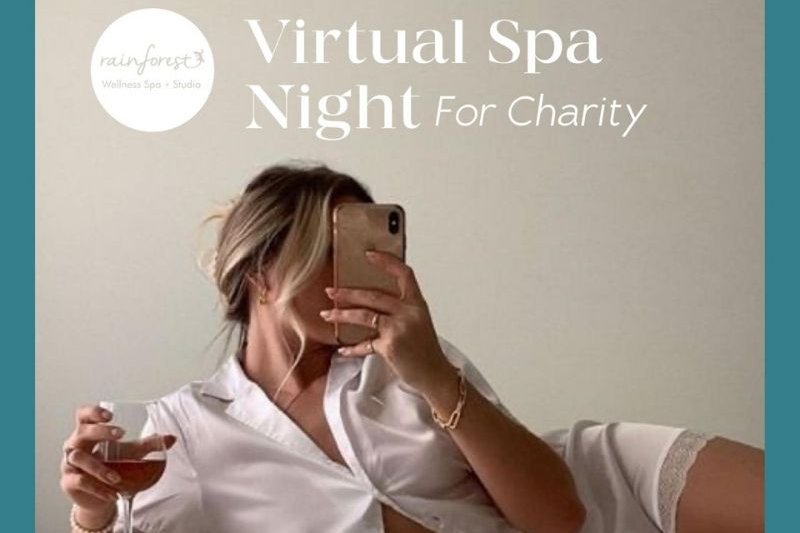 With our calendars empty and nowhere to go, it's a little hard to look forward to tumbleweeds on the horizon so Rainforest Spa in Enniskerry has decided to put a fun twist on your Friday night in. The Rainforest Spa Team in Enniskerry is hosting a 'Spa Night In' for charity on Friday 18th February where you gather your friends (virtually); don your finest bathrobe; light a candle and pop open a bottle of wine while the Rainforest wellness experts share their insider tips to get you through this Lockdown.
You will learn how to do At Home Facials with the products you already own; how to do Gua Sha Massage and therapists will be on hand to answer any beauty; skincare or wellness questions that you have.
What's better? You'll be doing good while you feel good. You gain access to the event with a donation to charity from as little as 5 euro (or any amount you wish). The total amount raised will be matched by Rainforest Spa and will go towards a charity of their followers' choice as voted on their Insta account @rainforestspa.
Plus given the time of year, if you're at a loss for a Valentines treat to gift your loved one, why not give him/her a cosy fun Spa Night In while giving to charity.
Limited spaces available. Friday 19th February at 8pm. Register now to get Earlybird access at www.rainforest.ie/event