Priadara
By Jessica, April 2, 2013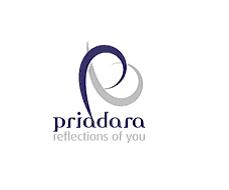 Priadara is a spa and skincare brand based around treating specific skin types using naturally derived ingredients. Products are designed to be gentle but effective, restoring skin to its optimum condition.
Priadara products contain botanical plant, herbal, vegetable and flower extracts, as well as essential oils, exotic seed oils, vitamins, emollients and humectants. Most of the products also contain a degree of UV protection.
The brand believes there are five skin modes, and so have developed five lines to address the different needs they have identified. The Control line is for oily and overactive skin, Sedate for delicate and irritated skin, Quench for dry, dehydrated skin, Energise for tired or mature skin, and Stabilise for unbalanced and unhappy skin.
Products in each of the ranges include cleansers, toners, moisturisers, exfoliators, masks and more. Each of the products come in pump and spray dispensers to prevent contamination and extend their shelf life.
All Priadara products are free from lanolin, mineral oil, synthetic colours and fragrances, harsh alcohols, animal extracts, wheat germ and all known comedogenic ingredients. The brand never tests on animals and all packaging is recyclable.
Priadara spa treatments consist of facials, crystal therapy and Thai massage, and can be found in Maigue Beauty Rooms at Dunraven Arms Hotel in Limerick. Products are available to buy from a small number of salons nationwide or online from www.ellisons.co.uk.