How To Prepare For Your Massage
By Orla, August 24, 2014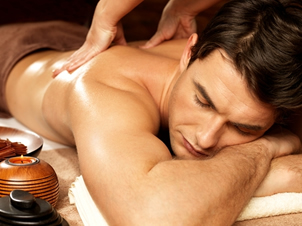 Heading to the spa for the first time or for your first massage can be daunting if you're not sure about spa etiquette. But it's really pretty straight forward, here's how you can prepare yourself for a massage to make sure you get the most out of it.
1. Show Up Clean And Ready To Go
It may seem like common sense but you would be surprised how many people show up for a massage sweaty after a workout or something similar. Take a shower before you go, wash your feet and if you do like to shave or wax your legs, do so the day before the massage.
Not for your therapist but for yourself, the massage will be more enjoyable on silky smooth legs rather than stubbly legs. But of course, this is completely up to yourself.
2. Arrive At The Spa At Least 20 Minutes Before Your Massage
Make sure to arrive to your chosen spa early because you will have to check in, get a tour and slip into your robe and slippers. And most importantly, you need time to relax and unwind before your treatment so that you can get the most out of it.
Depending on the spa, you may be able to relax in the sauna or relax in thermal suites before your treatment. Or even just sit back and read a book.
3. Don't Be Afraid To Communicate With Your Therapist
Your therapist is there to do the best job they can at relaxing your mind and body and releasing any tension, but to do so they might need a little feedback from you. If the pressure is a little too hard or too soft or if there is an area that needs particular care, be sure to communicate this to your therapist. But of course, remember to always show respect to him or her.
The more comfortable both you and your therapist feel, the more you will get out of your massage.
4. Relax And Quiet Your Mind
Although it is very beneficial to communicate with your therapist about your needs, you should try to relax your mind other than that. The less chit-chatting you do, the more relaxing and unwinding your body and mind experiences. It will also allow your therapist to really concentrate on what he or she is doing.
5.  Don't Expect Too Much From One Massage
If you have a lot of knots in your back and shoulders, one massage probably isn't going to work them all out. The first massage may even be painful as the therapist works out the knots, but if you get massages regularly you will definitely feel the benefit.