Pre and Post Natal Massage
By Jessica, March 4, 2008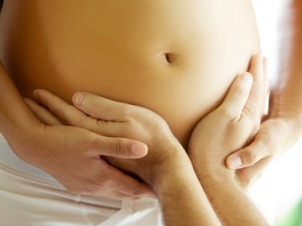 Aromatherapy Massage combines the therapeutic properties of essential oils from plants and flower essences with the healing benefits of massage therapy. Aromatherapy massage is believed to encourage powerful physical, emotional and mental effects as well as being a deeply relaxing and rejuvenating experience.
Aromatherapy Massage is used to treat stress and depression and stimulate the immune system by increasing the flow of oxygen in the blood.
Essential oils are highly concentrated plant extracts from leaves, bark, roots, seeds, resins and flowers that are mixed with a massage oil such as almond or grapeseed oil by the Aromatherapy Massage therapist. Depending on mental and physical conditions outlined by the individual during an initial consultation, the therapist might mix up to five essential oils with a massage oil or lotion for the Aromatherapy Massage treatment.
A relaxing Aromatherapy Massage may use lavender or bergamot, while peppermint and eucalyptus are used to rejuvenate sore and tired muscles.
Aromatherapy Massage will allow essential oils to be absorbed into the skin to encourage healing, relieve pain and balance mood. When the oil is absorbed directly through the skin, it can travel into the bloodstream and through the body to heal specific organs and support bodily functions.
The benefits of Aromatherapy Massage affect a wide range of health conditions of nervous, circulatory, lymphatic, immune and muscular systems. A full body Aromatherapy Massage will balance the mind and body, reduce stress, encourage a healthy immune system and strengthen the body to encourage its own healing properties.