Powerscourt Springs to close
By Jessica, August 25, 2008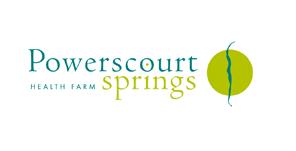 Powerscourt Springs, one of Ireland's largest and longest running health farms is to close it's doors at the end of October.
The closure of the Enniskerry retreat will see the loss of 67 jobs.
The announcement comes amid the sale of 42-acres at the Powerscourt estate, to an unnamed buyer. It is understood the new owner will not be operating the site as a health farm.
The health farm was established in 1996 and expanded in 2001. It was the first health spa of its kind in Ireland.
General Manager Susan Flood said: "I would like to thank our staff for their commitment in making Powerscourt Springs one of Ireland's most successful health farms.
"I would also like to thank our very loyal clients who supported us over the last 12 years."
Management has insisted the health farm will continue to operate normally until October 21.
Clients with valid gift vouchers or with deposits paid who can't make it to Powerscourt before October 21st will be able to transfer their custom to the Brooklodge Hotel and Spa at Macreddin village. If you're one of those affected, call (01) 2761000 to discuss your options.