Phytomer
By Jessica, July 3, 2011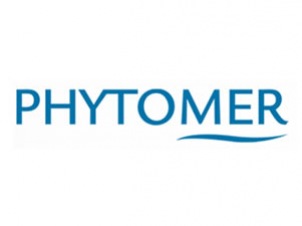 Phytomer is a marine-based cosmetics brand from France. Their range of toning, firming and anti-ageing products take both their inspiration and their ingredients from the sea.
The name Phytomer translates as 'ocean plants', with the brand's research being concerned with the ocean, seaweed and coastal plants. Phytomer believe the structure of the skin and that of marine plants are highly similar, meaning active ingredients sourced from the sea are especially effective in skincare.
The brand uses natural methods of extraction and conservation to maintain the composition of their ingredients and increase the effect they have on the skin. They are also involved in marine conservation efforts to protect endangered species of marine plants.
Products for the face include cleansers, moisturisers, masks, gels, toners, exfoliators, serums, eye and lip products, dark spot correctors and anti-ageing creams. Most of the body products in the range focus on firming and toning, with treatments for cellulite, tired legs, abs and thigh contouring, neck and décolleté wrinkles and general detoxification all available.
Phytomer operate a training centre in France where they teach therapists how to perform the brand's signature spa treatments. These consist of a number of facials to moisturise, oxygenate, comfort and firm, depending on your skin type and needs. A radiant eye contour treatment is also available.
Phytomer spa treatments and products are available from Harmony Wellness Suites at Manor West, Co. Kerry; Tranquility Spa, Co. Wexford; and The Spa at Hodson Bay, Co. Westmeath.