Pevonia
By Jessica, February 10, 2010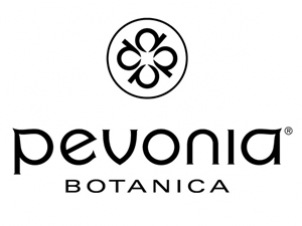 Pevonia was launched in 1991 by husband and wife team Philippe and Sylvie Hennessy, a French couple of suspiciously Irish-sounding heritage.  They chose to name their burgeoning line of products after the Greek myth of Paion, physician to the gods, who is said to have discovered the magical peonia flower.
The idea was to create a range of beauty products and treatments that were entirely natural and environmentally friendly.  Pevonia organic extracts are free from parabens, alcohol, lanolin, mineral oil, PABAs, formaldehyde, sodium laurel sulfate and artificial colours and fragrances.  They are non-comedogenic, all packaging is recyclable and Pevonia does not test on animals.
Pevonia has a comprehensive choice of over 250 products for the face, body, eyes, lips, neck & chest and hands & feet.  With formulations for every skin type, it also provides treatments for conditions such as rosacea.  Caviar is availed of for its anti-ageing properties in the Myoxy-Caviar line and they also have a host of products for teenage skin, whether problematic or otherwise.  Products are gender neutral but Pevonia also has a range designed specifically for the needs of men's skin.
Spa treatments target different skin types and signs of ageing, as well as treating specific problems such as cellulite, rosacea, adult acne and hyperpigmentation.  These come in the forms of face masks, soothing warm wraps and sabai stone therapies for body and face.  All Pevonia therapists are trained by Pevonia and each spa that uses the products and treatments has to be approved.
Spas at which you can find Pevonia products and treatments in Ireland include The Heritage Golf & Spa Resort, Co. Laois; Monart Destination Spa, Enniscorthy; Vida Spa, Carrickmacross; Lir Spa & Wellness Centre, Co. Monaghan; and Aura Beauty & Massage, Wicklow.