Outdoor Wellness Space Opens in Co. Mayo
By Áine Timlin, September 26, 2022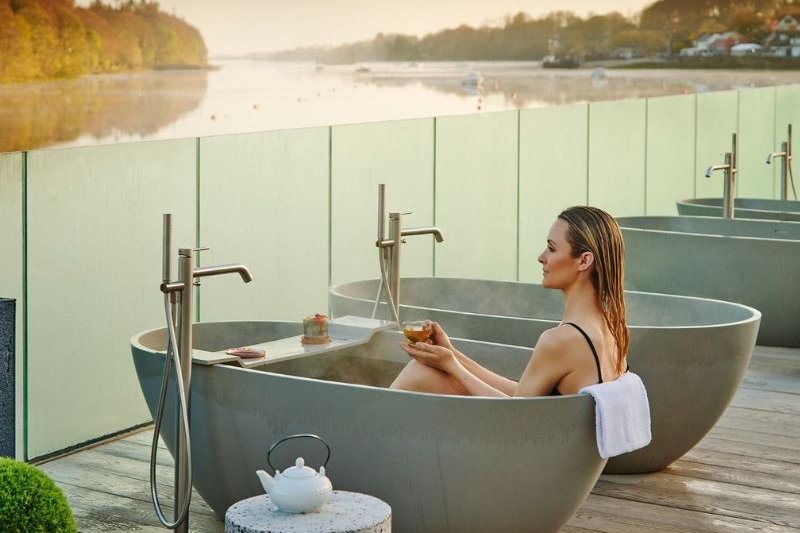 With a backdrop of the sun setting over the River Moy, a gathering of wellness and spa enthusiasts flooded into the luxurious Ice House Hotel in Ballina to celebrate the official opening of Chill Spas' Outdoor Thermal and Wellness Space on Friday the 16th of September.
Soft music played as regular Chill Spa guests, local TD's and those who had worked on the spa renovations mingled while taking in the panoramic views over the river across to Belleek Woods. 
The Event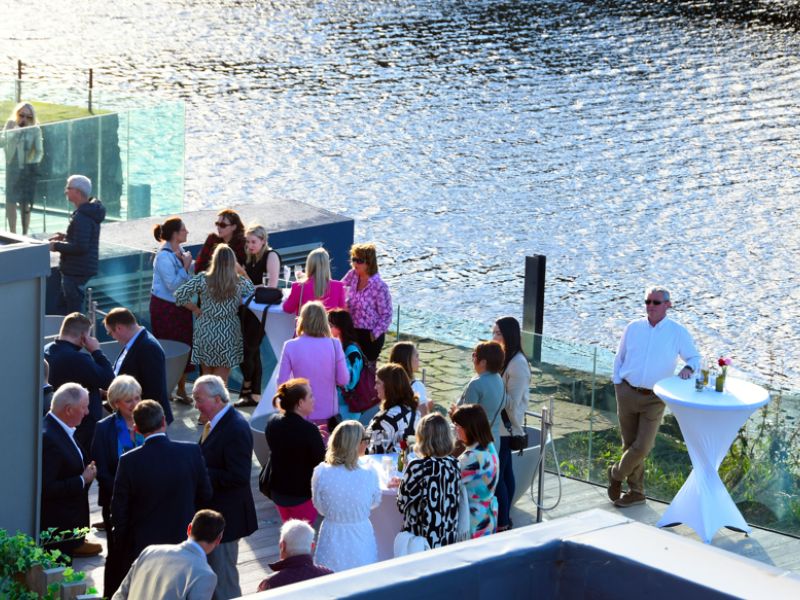 Minister for Rural and Community Development and Minister for Social Protection, Heather Humphreys, officiated the event. She discussed the benefits of this new spa area to not just Ballina but the whole East Mayo region stating it "will play an important role in bringing more tourism to this wonderful part of the country".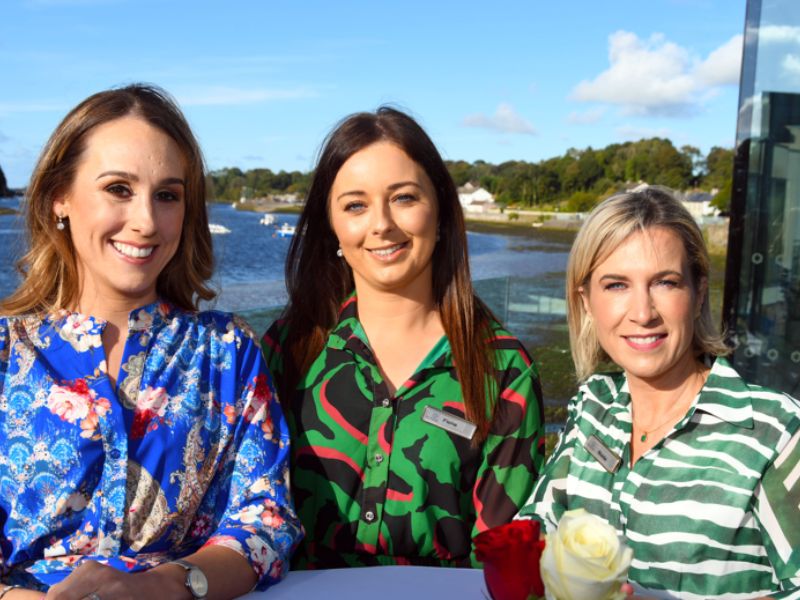 Spa Manager, Elaine Armstrong, discussed the importance of nature in creating a holistic wellness experience. When asked about the vision for the outdoor area Elaine said they "wanted guests to enjoy the outdoors and provide the perfect haven of escapism from everyday stress". The new space has clearly been designed with an appreciation for the surrounding environment, one that shines through in each aspect of the spa.
Elaine described the completion of the Outdoor Thermal and Wellness Area as a "real pinch me moment" and was "delighted on how well the event turned out, the fabulous weather really showcased the amazing facilities".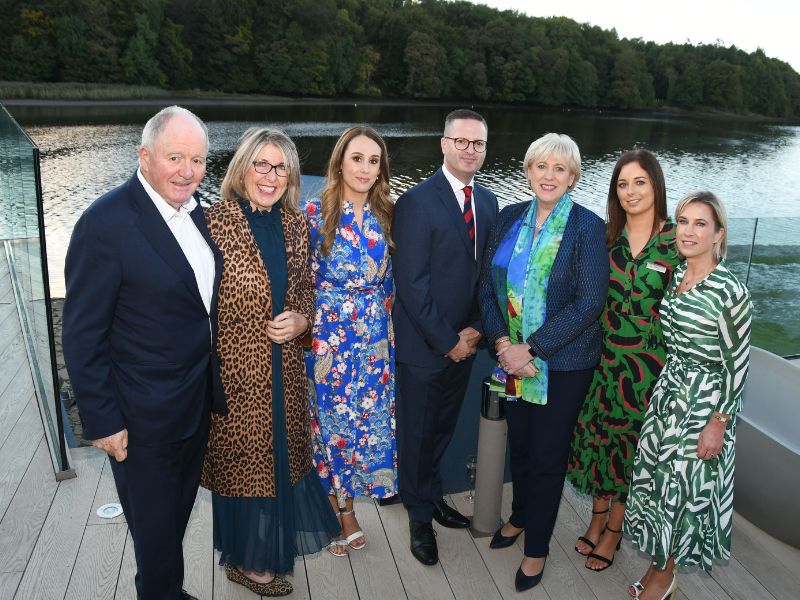 The value of the local community was highlighted by Pearse Farrell, owner of the Ice House Hotel, who mentioned how they "used local suppliers as well as local builders" where possible. Their appreciation for all things local is evident throughout the spa. The spa product of choice, VOYA Skincare, is based in nearby Co. Sligo while the seaweed for the Seaweed Baths has been harvested off the West Coast of Ireland.
The Spa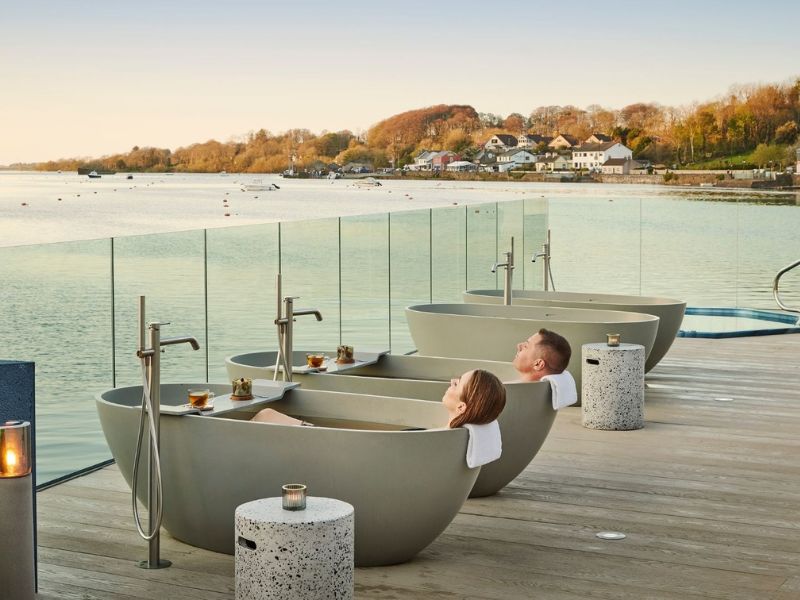 The renovations, which added more than 250 square metres of space spanning the raised deck over the river, were completed in 2021. The Outdoor Thermal and Wellness Space, boasts two sunken hot tubs, four bathing tubs, outdoor showers, a sauna and a seating area.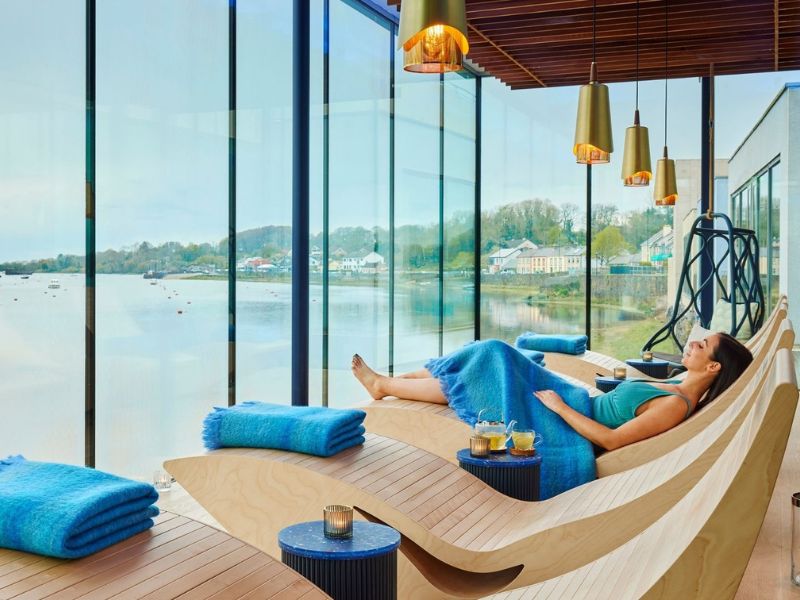 The Wellness Space at Chill Spa also features a new outdoor wellness treatment room with ceiling to floor views of the river and forest, and private hot tub access. During the renovations the relaxation room, 'The River Room', was also added. With 360-degree glazed windows, and heated loungers, the room offers a haven of tranquillity to watch the river meander by.