Omorovicza
By Jessica, November 8, 2011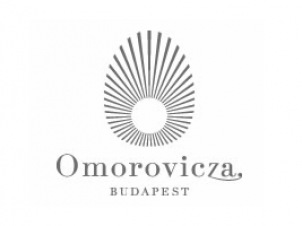 Omorovicza is a Hungarian brand with a patented 'mineral cosmetology' approach to skincare. Their products aim to provide natural anti-ageing and firming effects while improving the overall condition of the skin.
Originating in Budapest – often dubbed 'the international spa city' – Omorovicza utilises the properties of the city's natural thermal waters. Rich in minerals, it was decided that the powers of the waters should be harnessed in a skincare range.
Further research in a Nobel Prize-winning laboratory of dermatology led to the development of the brand's patented 'mineral cosmetology' delivery system. This, they say, allows valuable mineral ingredients to penetrate to unprecedented levels of the skin.
The process is said to boost collagen and elastin production in the epidermis, protect moisture within the skin and defend against free radicals. Use of the products over time promises to allow minerals to reach even deeper levels, enhancing skin from within.
Omorovicza refuses to use many of the synthetic ingredients commonly found in skincare, instead availing of high-performance naturally-derived alternatives. Their products are free from parabens, petrochemicals, PEG, silicones, sodium laureth sulphates, and synthetic colours and fragrances.
Each product also contains Hungarian thermal waters as opposed to the de-mineralised aqua often used in skincare. Products in the range include cleansers, serums, creams, hydrating mists, masks, sun cream and products for the body. Spa treatments are also available from a select number of spas internationally.
Omorovicza products are available from Harvey Nichols in Dundrum. Unfortunately their spa treatments aren't available in Ireland but a number of spas in England offer Omorovicza facials, massages and wraps.