ÓG Ireland
By Jessica, March 10, 2011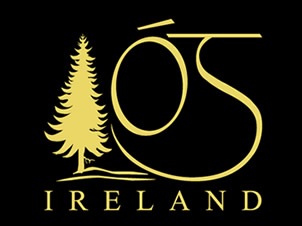 ÓG Ireland uses Irish peat as the base ingredient for their skincare products. They are designed for both anti-ageing and to treat problem skin.
The reasoning behind their use of peat in skincare comes from claims that peat has natural preservative properties which combat ageing and enhance health. Because of peat's moisture-retaining abilities, it is also said to improve skin elasticity.
The idea for the brand came about when, in 2003, a body thought to be over 3,000 years old was discovered in a bog near the home of ÓG Ireland's future founder, Bill Kenny. The body became known as the Croghan Man and was extremely well preserved as a result of being buried in the bog. This piqued Kenny's interest in the preserving abilities of peat, leading him to develop and launch the first ÓG Ireland products in 2009.
Peat contains a number of essential oils, fatty acids and lipoids which penetrate the skin upon application and help to re-establish its natural pH balance. It is also naturally hypoallergenic and anti-inflammatory, making it suitable for both healthy skin and skin affected by acne, eczema, psoriasis, burns, scars, stretch marks and cellulite.
Products are available for the face, body and hands, all with varying amounts of peat included in the ingredients. ÓG Ireland has also recently launched a body wrap treatment in conjunction with LaStone which includes the use of both ÓG Ireland peat and hot stones.
ÓG Ireland products are available from Sanctuary Spa, Co. Offaly; Escape Beauty & Day Spa at The Woodsotck Hotel, Co. Clare and a number of salons, pharmacies and health stores around the country.