Occo
By Jessica, May 4, 2012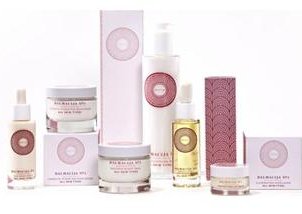 Occo is a spa brand of skincare developed in and inspired by Croatia. Products include facial, bath and body treatments – all of which are infused with Occo's natural signature scents and ingredients.
Products are divided into seven lines based on the location that inspired their compilation. Ranging from rivers and valleys to uninhabited islands, the local herbs, flowers and plants from each area are blended to form unique fragrances that promise to rebalance, relax, rejuvenate, soothe, lift and energise body and mind.
The skincare line, named Dalmacija No. 1, consists of cleansers, toners, exfoliators, serums, facial oils, moisturisers and masks. All enriched with vitamins and minerals, products of this line are inspired by the coastline of the Adriatic Sea and its natural beauty.
Bath and body products include washes, lotions, oils, masks, scrubs and soaps. Fragrances for each product type vary from pine, cypress leaf and oak to lavender, geranium and chamomile, with many more combinations available.
Products are free from sodium laurel sulphates, parabens, petrochemicals and synthetic colours and fragrances, and are never tested on animals. All products use between 96-100% natural ingredients and Occo is committed to using only 100% recyclable packaging.
Occo also offer a range of candles and room fragrances, as well as a selection of gift sets. The brand has developed a number of indulgent spa treatments but unfortunately they are only available from the flagship spa in Dubrovnik. Occo products are available in Ireland from Arnotts in Dublin.