NUXE
By Jessica, September 4, 2012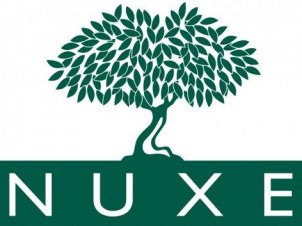 NUXE is a French skincare brand based on the principles of aromatherapy and phytotherapy – the use of plants and plant extracts for medicinal purposes.
The NUXE story began with a small French pharmaceutical laboratory run by a busy businesswoman. Following the birth of her first child, she had difficulty finding a multi-purpose product she could use on the go with minimal effort.
Working with the laboratory, NUXE Huile Prodigieuse was born. A nourishing dry oil that can be used on the face body and hair, it became an immediate bestseller both in France and internationally.
A number of other products followed, taking an innovative approach to the use of plant derivatives. The philosophy behind the products was to blend nature, performance and sensuality to create an experience encompassing all of the senses.
As well as a number of bath products and body moisturisers, NUXE also offers a comprehensive skincare range. Products are available for combination, oily and dehydrated skins, while anti-ageing is addressed in three separate product lines depending on how advanced the signs of ageing are.
The brand has patented 27 unique plant extracts and products are free from mineral oil, parabens, synthetic colours, comedogenic ingredients and animal substances. A number of NUXE spas can be found in France but unfortunately their treatments are not currently available in Ireland. You can find their products in Arnotts and Clery's department stores in Dublin, Harvey Nichols in Dundrum and a number of pharmacies nationwide.