Natural Sunburn Remedy
By Jessica, July 27, 2011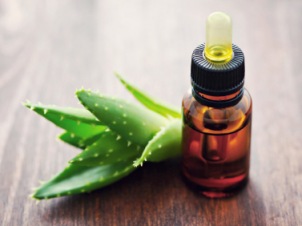 We all know the dangers of sun exposure and the long-term damage it does to the skin, but sometimes the smallest of slip ups with the sunscreen will leave you feeling the burn for days to come. If you've gotten a scorching, try this natural alternative to after-sun with just a few simple ingredients from the kitchen cupboard:
120ml aloe vera gel
4 drops lemon/peppermint essential oil – whichever you have at home
10 drops of Vitamin E oil
Mix all of the ingredients together and place in the fridge to give the lotion a soothing chill. Go take a cool shower, then come back and gently apply the lotion to the affected area. Let it soak in if you can as pat drying may cause further irritation. 
Make sure to also drink plenty of water following sun exposure, if you're burnt then there is a good chance you are also dehydrated. Filling up on liquids will help nourish the damaged skin from the inside out.