Natural Home Remedies For Thicker, Healthier Hair
By Orla, November 1, 2014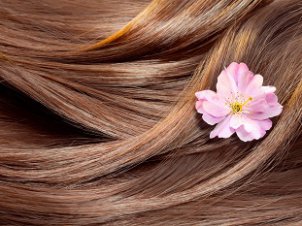 Where once lay your thick, healthy luscious locks now lies limp, lifeless and thinning hair? Not to worry, we have plenty of inexpensive, natural remedies that you can make at home to help your hair return to its former glory.
Eggs
Eggs are a fantastic source of high biological value protein and protein is essential for the growth and repair of your hair. Applying eggs topically to the hair can drastically improve the quality and thickness of your hair, not to mention they can work wonders for making your hair shine.
Beat 2 medium sized eggs together and apply it onto wet hair, leaving it to sit for 30 minutes. Wash your hair with warm water and your regular shampoo. Carry out this treatment once a week and you should start to see an improvement in your hair fairly promptly.
Olive Oil & Honey
Olive oil will provide some much needed moisture for your damaged hair, which in turn will strengthen your hair. Take a really good quality olive oil and heat it up until it's just lukewarm, then add a squirt of honey to the warm oil.
Honey is great for hair because it contains antioxidants and nutrients that will encourage growth and it also attracts moisture. Apply this mixture to wet hair and leave on for approximately 45 minutes to an hour. Rinse the hair with warm water and wash using your regular shampoo.
Aloe Vera Gel
Pure aloe vera gel is extremely beneficial for the hair and it never fails to help thicken hair. Not only is it full of moisture and antioxidants, it will restore the pH balance of the scalp to get the condition of your hair follicles back on track.
You can buy aloe vera gel in most health food stores, but you can also buy a plant and extract the gel from the leaves yourself. Rub the gel into the scalp and work it through the hair all the way down to the ends. Leave it to work its magic for 30 minutes and you will definitely reap the rewards. Another option is to mix 2 teaspoons of coconut oil into the mixture for added moisture.
Rinse the hair with warm water and a mild shampoo. Do this once or twice a week and you will have healthy, flowing locks in no time.
With all of the above remedies, it's best not to leave them on for longer than the recommended time as this can lead to hair becoming too elasticated which can cause it to break and snap when the hair is brushed.