Mother's Day Gift Ideas
By Jessica, February 7, 2009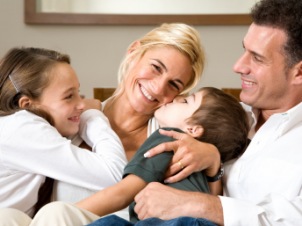 Mother's Day is that special day when it's your chance to say "thanks you" for everything she does for the family. Extra consideration is usually given to Mother's Day gifts as we want to treat her to a present that really delivers a message of gratitude and thanks. What better way to do then to give her some real "me-time" and have her spoil herself with the gift of spa.
Spa gifts make great Mother's Day gift ideas as is hard to think of any woman that doesn't enjoy being pampered but also because mums rarely put time aside for themselves. A spa pampering gift says 'you are always worried about others, so take time to take care of yourself.'
Most spas cater specifically for this occasion and offer Mothers Day packages or deals to spoil the most special woman in your life. A spa package or an indulging treatment will surely make her look and feel like she's one in a million.
You could even be a little clever and spoil yourself in the process by booking a spa break for two! This way you can spend some quality time together and catch up on all the family gossip whilst receiving a relaxing massage or pedicure. As most spas now provide treatments specifically for men, even son or dad can get in on the act.
Whether you choose a spa break for two or a pampering voucher for her to indulge in all by herself, you can be sure it is a Mother's Day gift that will keep you in her good books for sometime after.
See our Mother's Day special offers and spa breaks