My Teen and Me Spa Days in Ireland
By Jessica, April 19, 2022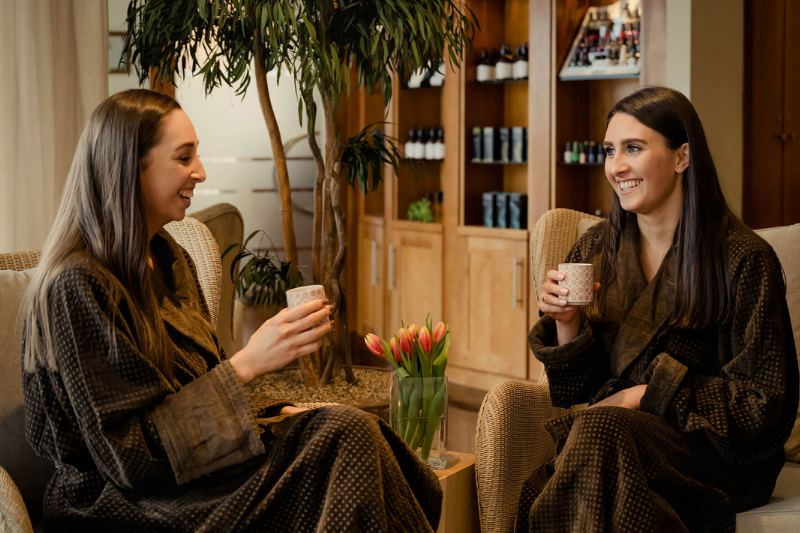 A day at the spa is the perfect opportunity to spend some quality time with your teenager while setting them up with valuable wellness and self-care habits. Teen-friendly spa treatments can also provide much needed relief for issues ranging from adolescent skincare concerns to exam-time stress.
When booking a trip to the spa with your teen, it's important to plan your visit accordingly. This guide shares the benefits of bringing your teen along for a spa day, how to prepare for your spa experience and how to choose the right venue and treatments for you both. Follow these tips to get the most out of your restorative time together.
Benefits of My Teen and Me Spa Days
Bringing your teen to the spa is a great way to instill the value of wellness early on in your teenager's life. It's easy to forget that teens can need a peaceful escape just as much as we do, free from the demands of school, the stress of adolescent life and the exposure to screens and social media. A trip to the spa gives teenagers an opportunity to relax, address skincare concerns, and of course, spend some quality time with Mum.
Planning your Teen's Spa Day
Preparation is key when planning a Mother-Daughter Spa Day. Here are a few things to consider when booking your spa visit:
Find a teen-friendly venue: Not all spas are teen-friendly, many destinations will refuse entry to anyone under the age of 18. In other cases, the spa may offer specific teen spa treatments but prohibit the use of thermal suite areas. Double check the relevant policies when booking to avoid disappointment.
Talk to your teenager: Make sure your teen knows what to expect on the day. Teens can be self-conscious and some may have anxieties about visiting an unfamiliar environment like a spa. Have a chat with them before booking any treatments to check what they are comfortable with and answer any questions they may have.
Select a teen-friendly treatment: When making your appointment, choose a treatment that is specifically designed for adolescent needs. Some spa treatments can be harsh on younger skin, and it's best to avoid certain options like deep tissue massages and skin peels. Talk to your therapist beforehand to make sure the products they use are suitable for young skin.
Choosing a Teen Spa Treatment in Ireland
For the Skin-Conscious Teen
Adolescent skin is prone to heightened levels of breakouts and acne, which can leave your teen feeling self-conscious and uncomfortable. What's more, at-home treatments and products aimed at these conditions can leave skin feeling dry and depleted. Sometimes, it's best to leave deep cleansing to the professionals. A carefully tailored facial can be just the reset your teen's skin needs.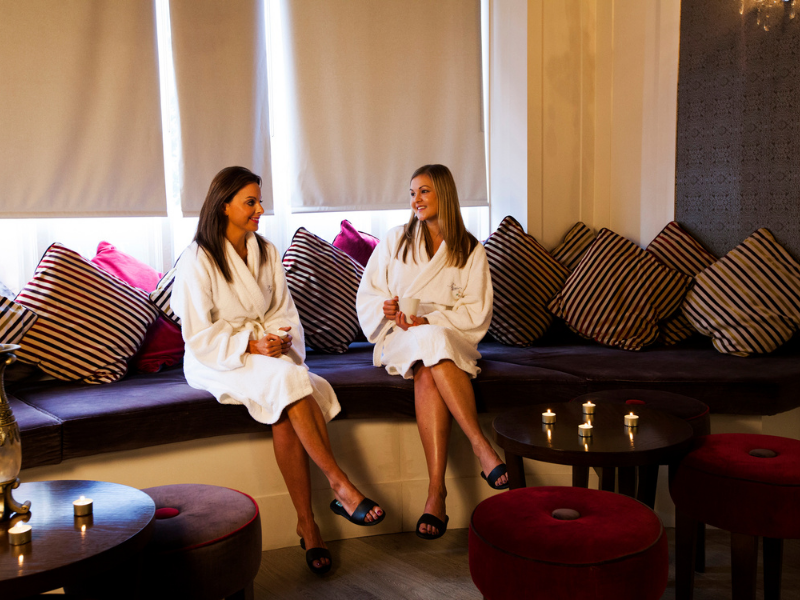 Get a Clear Start at The Buff Day Spa, Co. Dublin
The Dermalogica ClearStart Facial at The Buff Day Spa is specifically designed to treat teenage breakouts while also improving overall skin condition. The treatment begins with a double cleanse with steam, after which the therapist will complete a skin analysis and answer any skin concerns your teen may have. An exfoliation and extraction is then carried out before a customised mask is applied. To complete the experience, the therapist will apply the correct aftercare and discuss skincare routines to continue at home.
Price: From €65
To book: 01 6774624 or info@thebuffdayspa.com
For the Teen Experiencing Stress
We may look back at school years as the best days of our lives, but the reality is that modern teens can experience significant levels of stress. Between exam pressure, unrealistic social media standards and the general trials and tribulations of growing up, it's not unusual for teenagers to feel overwhelmed. Taking some screen-free time out at the spa can be just the thing your teen needs to restore balance and open up about any struggles they're experiencing.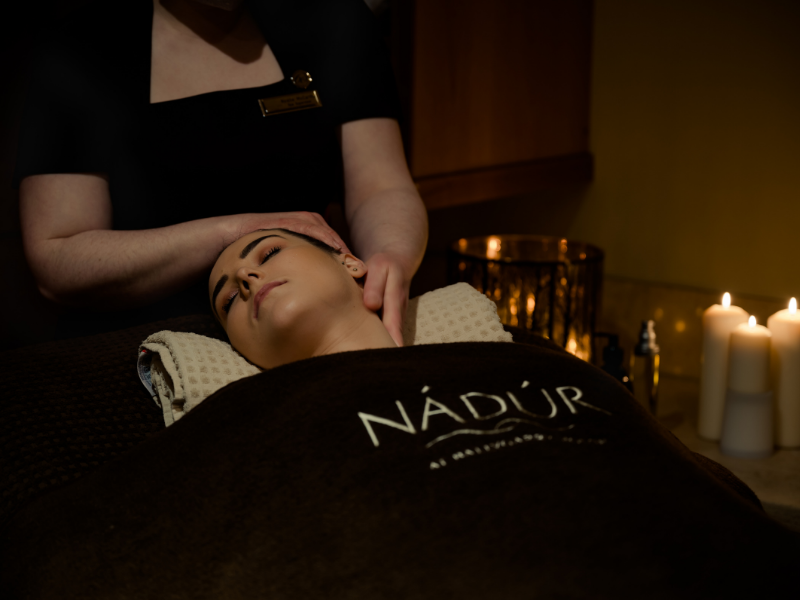 Unwind at Nádúr Spa at Ballygarry House, Co. Kerry
Teen Treats menu includes a Mind Over Matter relaxing neck, face and scalp massage. This 45 minute treatment is a calming way to relieve built up tension, especially during exam season. Also on offer is the SkinSpirit facial, designed specifically to help treat teen pimples and breakouts, with a spa therapist on hand to give your teen some at-home skincare advice.
Price: From €65
To book: (0)66 7144560 or spa@ballygarryhouse.com
For the Beauty-Loving Teen
Of course, the spa isn't just for addressing skin concerns and alleviating stress. It can also be as simple as a fun day out to bond with your teen. Getting glammed up together with a mani pedi, makeup lesson or brightening skin treatment is the perfect way to spend a revitalising mother-daughter afternoon, and can set your teen up with good habits to recreate at home.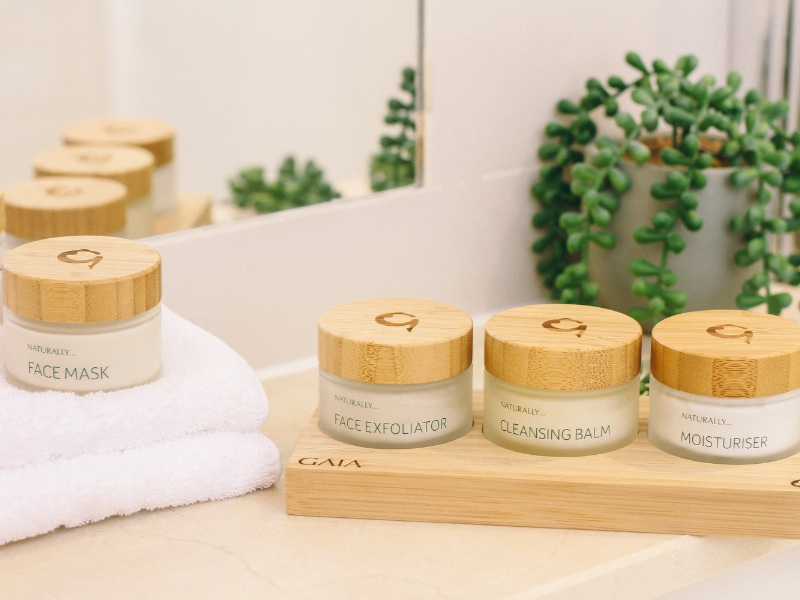 Glow Up at Ciúin Spa at Slieve Russell Hotel, Co. Cavan
For a spa day you can both enjoy, Ciúin Spa in Co. Cavan offers a selection of Junior Treatments for 13-16 year olds. These 30 minute treatments are a great way of introducing teens to spas and the benefits of professional treatments. As well as offering the much loved Teen Manicure and Pedicure, they also have a Teen Wonder Facial using the GAIA range, which features natural ingredients to treat adolescent skin. They also sell a Gaia Mini Face Range starter set so teen guests can continue their GAIA skincare journey at home.
Price: From €55
To book: (0)49 952 6444 or spa.ciuin@slieverussell.ie
Relax and Unwind With Your Teen at the Spa
Teenagers can be tough to impress but a Mother-Daughter Spa Day is sure to keep you in her good books. A spa experience is the perfect way to celebrate a birthday or special occasion, reward good grades, get ready for the debs, or simply take a few hours' break from exam prep. Of course, you can also plan a joint visit to the spa "just because". No matter the reason, you're guaranteed to enjoy quality bonding time with your teen at the spa.