Monart Destination Spa Named in Top Three Overseas Spas in the World
By Jessica, February 10, 2011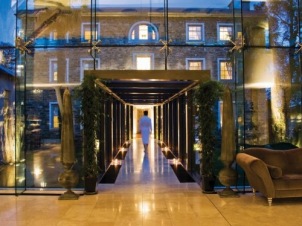 The Monart Destination Spa in Co. Wexford has been named the third best Overseas Spa Retreat in the world by Conde Nast Traveller Magazine!
This is the second year running that The Monart has received a mention in the Conde Nast Spa Awards, and it is the only Irish spa to be featured. They were also awarded the prestigious position of number 17 in the overall category of The World's Top 25 Spas.
Proud manager, Mark Browne, says the award is 'phenomenal', especially considering the tiny difference in scores between the Monart and the winner of the Overseas category, The BodyHoliday at LeSport in St. Lucia: "The difference between us and the number one spa is so small, The BodyHoliday received a mark of 95.37 out of 100 and we had 94.04. To be ahead of some of the other resorts in America, Bali and Thailand is amazing, we're really thrilled."
The Conde Nast Spa Awards are voted for by readers and broken down into a number of categories. The Monart was rated highly for its facilities and topped the Overseas category when it came to accommodation.
Mark puts the win down to a combination of features at the Monart, including their results-driven products and treatments, the excellent standard of service, their secluded location, and what he describes as 'the fantastic natural resources Ireland has for spas'.