Mineral Make-Up Tutorials in Ciúin Spa and Wellness Centre
By Jessica, June 16, 2010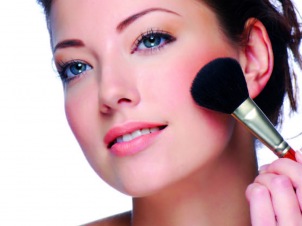 Achieving a flawless look can take a little work and a lot of products, which isn't always what's best for your skin.  Mineral make-up is causing quite a stir as an alternative to chemically enhanced cosmetics, and Ciúin Spa and Wellness Centre in Co. Cavan are currently running make-up tutorials to show you how to use them.
The classes have brought Bare Escentuals make-up to Ireland.  As the best selling mineral brand in the world, Bare Escentuals products are 100% pure and protect your skin with an SPF of 15.
The tutorials go through how to remove your make-up properly, prepare your skin for minerals and apply your mineral make-up for the most flawless of finishes.
If you have a special event coming up or want to learn something in particular, like the best way to achieve smokey peepers, then let them know in advance and they will include it in the class.  Also mention any concerns such as acne, rosacea, scarring or dark circles so it can also be addressed.
Up to 12 people can attend each class, but let them know if you are expecting more than 8.  Either way, bookings are essential to avoid disappointment. 
Classes cost €40 per person, but this is fully redeemable against purchases of Bare Escentuals products on the night.  These are available at a 10% discount at the classes as an added bonus.
Tutorials take place every Tuesday between 7-9pm until the 28th of September.  For more information and contact details have a look here.