Marste Spa Partners Exclusively with The Dawson Spa in Dublin
By Orla, May 26, 2015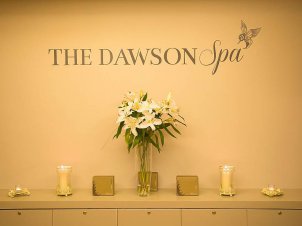 The Dawson Spa are thrilled to announce that they are the exclusive home to Marste Spa in Dublin.
The urban spa tucked away in Dublin's City Centre now exclusively offers the Marste Spa Intuitive Touch Candle Ritual alongside the exclusive range of luxury Body Butter Candles and Room Candles.
What is Marste Spa?
Marste Spa is a natural range of body care products that puts a stamp of luxury on everything it does. The brand specialises in luxury body butter candles and room candles, each one blended and poured by hand.
Marste Spa incorporates intuitive touch massage into it's candle-orientated spa treatments to transport you into a serene state of deep relaxation.
The well-known celebrity wellness expert Marie Reynolds is the brains behind this exquisite spa brand. Therapists at The Dawson Spa have been expertly trained by Marie herself in the techniques of Intuitive Touch Therapy.
The Intuitive Touch Candle Ritual
The Marste Spa Luxury Body Butter Candles used in these rituals contain a plethora of healing ingredients such as shea butter, argan oil, cocoa butter, macadamia nut oil, sweet almond oil, and other essential oil blends.
These candles are melted and worked into the skin using a series of bespoke touch therapies that focus on stimulating fascia and implicit tissue memory, which in turn trigger a deep healing process within the body.
The beauty of these 90 minute rituals is that it goes above and beyond the boundaries of traditional massage, incorporating guided visualisation and carefully hand-picked Binaural Beats to help calm the naturally analytical mind.
The Dawson Spa is running an introductory offer of just €99 for Marste Spa Candle Rituals to celebrate being the only partner of this luxury brand in all of Dublin. Contact the spa directly to experience a ritual for yourself, it's already getting great reviews!